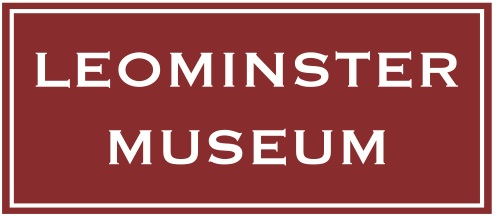 ---
Leominster Museum
AT LAST!
Re-opening for 2021 on Thursday 1st July.
Visiting Times and Access Information
As the coronavirus pandemic recedes, Leominster Museum is finally reopening on the 1st of July 2021. We are aiming to return to the opening times that we have had in the past - that is Monday to Saturday 10am to 4pm. However, until our new volunteer shift patterns settle into a routine, it is possible that we may need to close at short notice. If this happens, please accept our apologies and come back soon. Planning your visit, and checking with the Tourist Information Centre may help to avoid this.
While Government COVID regulations are in place, we will ask you to wear a mask, leave your name and phone number, sanitise your hands on entry and exit, and maintain social distancing during your visit.
Admission to Leominster Museum is free. However we do ask you to make a donation if you have enjoyed your visit: visitors' donations play a crucial role in helping us to meet the significant running costs that are inevitable, even for a museum that is run entirely by volunteers. Better still, put your donation in one of the Gift Aid envelopes that are available beside the donations box.
| | |
| --- | --- |
| | |
| Leominster Museum | Local Milepost on display |
Access Information
At present neither the main Museum building, which is over 160 years old, nor the outbuildings offer access as complete as we would like. Here is a list of what we can and can't offer:
The ground floor of the building is accessible to wheelchairs and light mobility scooters. Very heavy scooters are not suitable for the ramp up to the Cider House at the back of the Museum, nor the tight turn into the Victorian stable.
The west gallery is currently not accessible to those who cannot use stairs. However, our tablet guide (new in 2019*) will provide alternative ways for visitors who cannot get up to the gallery to view what is there; these can be activated from the ground floor.
For visitors who prefer not to use the tablet guides, there is also a folder of pictures and information about the west gallery collection at the bottom of the stairs.
Many cases have large print versions of the labels inside them hanging on a hook on the outside of the case.
Some cases may be difficult to view from a sitting position, but the voluntary stewards on duty are happy to help visitors who want to get a better view of a particular object.
Our toilet is not suitable for disabled visitors as it is very narrow and up a step. There is a fully accessible toilet at Grange Court, five minutes' walk away.
Our interactive image viewing kiosk (new in 2019*) is at a suitable height for use by people both standing and sitting.
Our listening post (new in 2019*) is at a suitable height for use by people both standing and sitting. It offers written transcriptions of the recordings, of people's memories of Leominster in the past, for those who are hard of hearing.
Guide dogs are welcome at the Museum.
* These items new in 2019 form part of our Digital Interpretation Project.