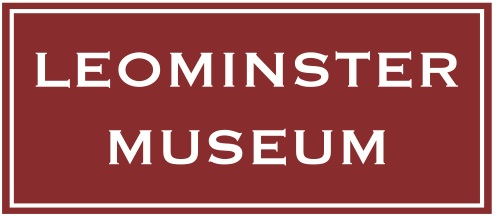 ---
Leominster Museum
IMPORTANT – CORONAVIRUS CLOSURE
It is not yet clear how soon we will be in a position to open in 2021, but we are working towards doing so as soon as practical once this is permitted.
Donating objects
If you have something that you think would be of interest to the Museum then do please complete an "Offer to Donate Artefact(s) or Archive Material" form, which is available from the desk volunteers in the Museum or from our Downloads page.
Please note, however, that our collecting policy is to collect only those items
which do not duplicate things already in the collections and

which relate specifically to

Leominster and its local area or

people who live(d) in Leominster or its local area.
We do not generally accept items on loan.
Desk volunteers may not accept objects for the Museum, but they will give you a copy of the form referred to above (if you have not already completed it) asking for information about what you are offering. Please fill this in and we will get back to you with a decision (or a request to view the item(s)) when the Curator has considered your offer.
Alternatively you can send the completed form for the Curator's consideration by means of our Contact page.
If you choose to leave an item for the Museum to look at, please note that although we will do our best to take care of it, we cannot accept responsibility for loss or damage. Also, objects left should be collected within a month unless the Curator agrees otherwise.
If we are not in a position to accept what you offer, it is possible that we may be able to suggest an appropriate museum, record office or gallery.