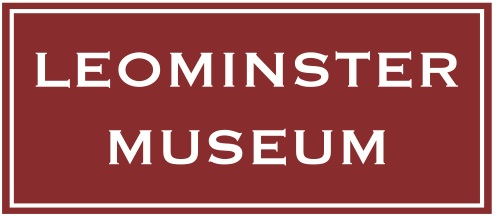 ---
Leominster Museum
AT LAST!
Re-opening for 2021 on Thursday 1st July.
For Schools
Leominster Museum welcomes visits from school groups of all ages, and may also be able to arrange outreach visits to your school.
As part of the Rifles and Spades project commemorating the First World War, the Museum has produced an education pack, which is available FREE to schools.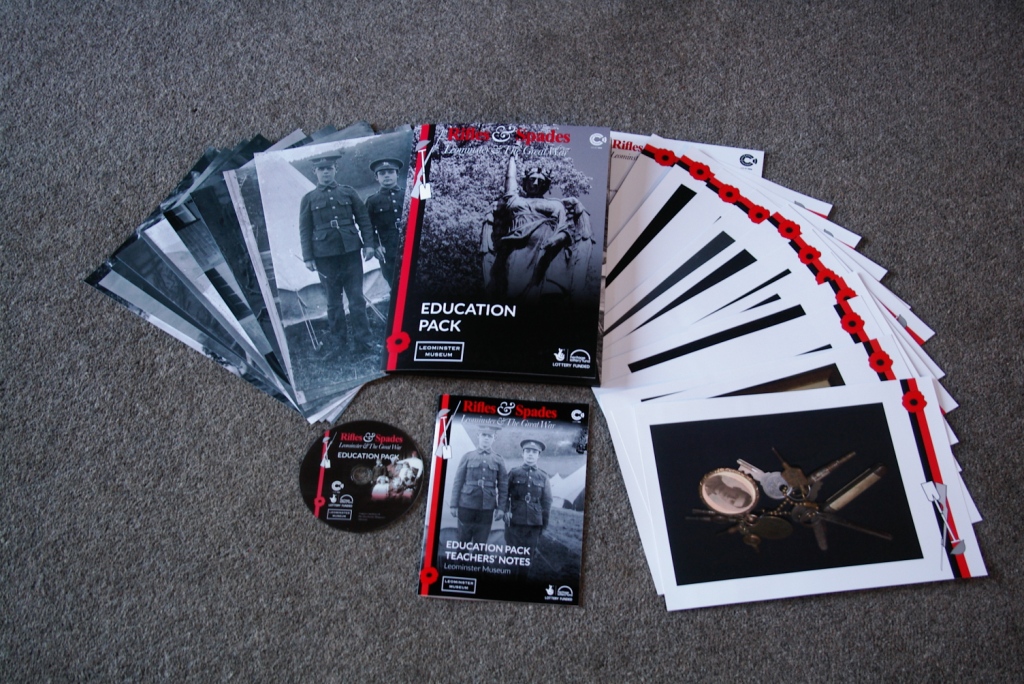 The 'Rifles & Spades' education pack
Each pack contains:
10 A4 photographs taken in Leominster by Thomas Henry Winterbourn in the Great War period, with activities under three headings; Things to Think About, Further Research and Imagine.
12 A4 photographs of objects relating to the Great War period, from the Museum collection. These are accompanied by with a photocopiable activity sheet.
A Teachers' Notes booklet, explaining the origins of the project, and giving more information about the objects.
A DVD of all the above mentioned images, for use on an interactive whiteboard.
A photo of the pack can be seen in the attachment above. If you are interested in receiving one or more of these packs for your school or if you think that we could assist with the teaching of your topic, please get in touch via our Contact page. We would be happy to discuss the possibilities and arrange a custom made session for you!!
***************************************************************
Although we do have an Iron Age burial and other older objects, our strongest collections relate to the 19th and 20th centuries in Leominster and the surrounding area. We have objects, books and pictures relating to agriculture, crafts, trade, industry, domestic life, transport, and the First & Second World Wars. We also have a number of local maps, and historic photos of the River Lugg. We are lucky enough to hold a large collection of scanned copies of photos taken by Thomas Henry Winterbourn in the late 19th and early 20th centuries, which make it easy to see how the town has developed; a selection of these can be viewed on our interactive photo viewer (new in 2019 as part of our digital interpretation project).
At present, the Museum does not have a dedicated education space, but with careful planning, we can accommodate a class of thirty at once if you are interested in making a visit. It is also possible to organize a combined visit to both the Museum and Grange Court, and make use of the larger rooms that they have there for education sessions. Alternatively, you may prefer to book an outreach session.
Whether you wish to visit the Museum, or use our outreach service, we would be happy to devise a customised session for you based on the topics described above, so that it covers the areas that you need it to. Please contact the Museum, preferably by email in the first instance (using our Contact page) to discuss how we can meet your needs. Because we do not have a dedicated education space at the moment, we are not charging for visits to the Museum, but would ask you to seriously consider making a financial donation, in order to help us cover our costs. We ask for mileage costs if you book an outreach visit.