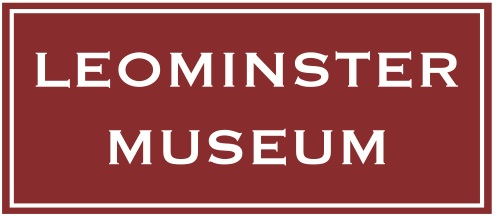 ---
Leominster Museum
AT LAST!
Re-opening for 2021 on Thursday 1st July.
'Here Be Dragons - A History of Morris Dancing and Mumming in Leominster'
This was the first of our two temporary exhibitions for the 2015 season. The material (photographs, objects, scrapbooks and other textual descriptions) was kindly lent by Leominster Morris and Jenny Pipes Morris, respectively Leominster's male and female Morris Dancing sides.
The launch of the exhibition coincided with the start of the Museum's season on 4th April, and the exhibition continued until 30th June. The Museum was thronged with visitors, including both morris sides in their colourful costumes, this was followed by exuberant celebrations outside in Etnam Street. Coffee & hot cross buns were served and over 50 people visited the Museum that morning. As in 2014, the Leominster Town Cadets helped host the event by serving cups of tea and coffee.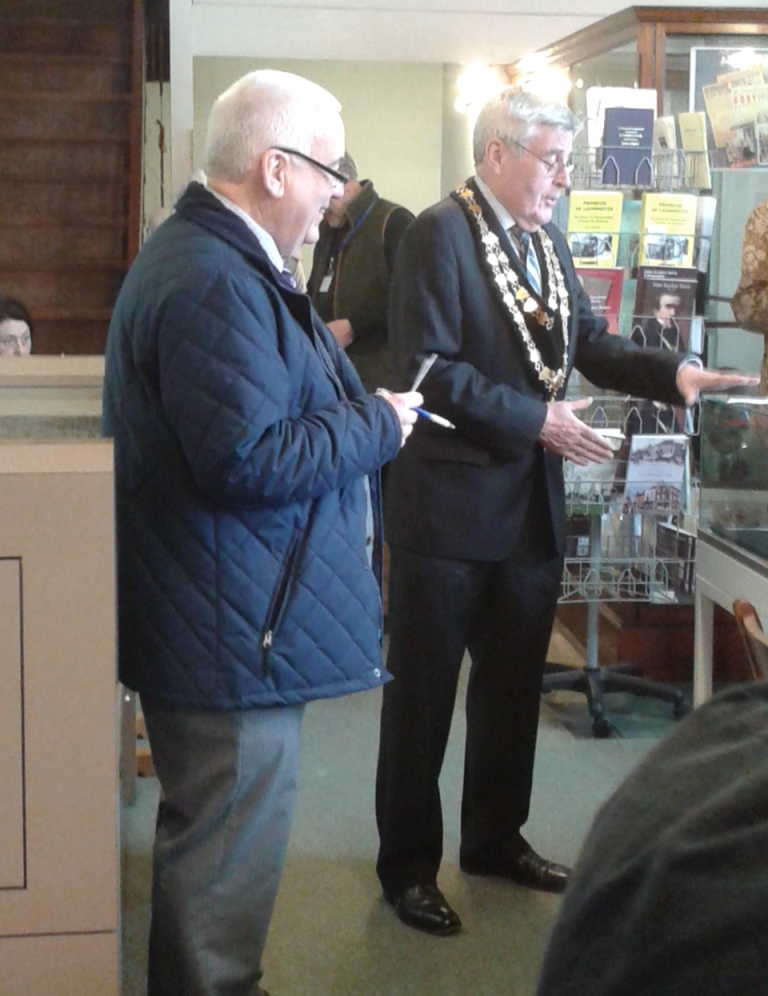 Mayor Peter Jones & Chair of Trustees Geoffrey Crofts declare the season open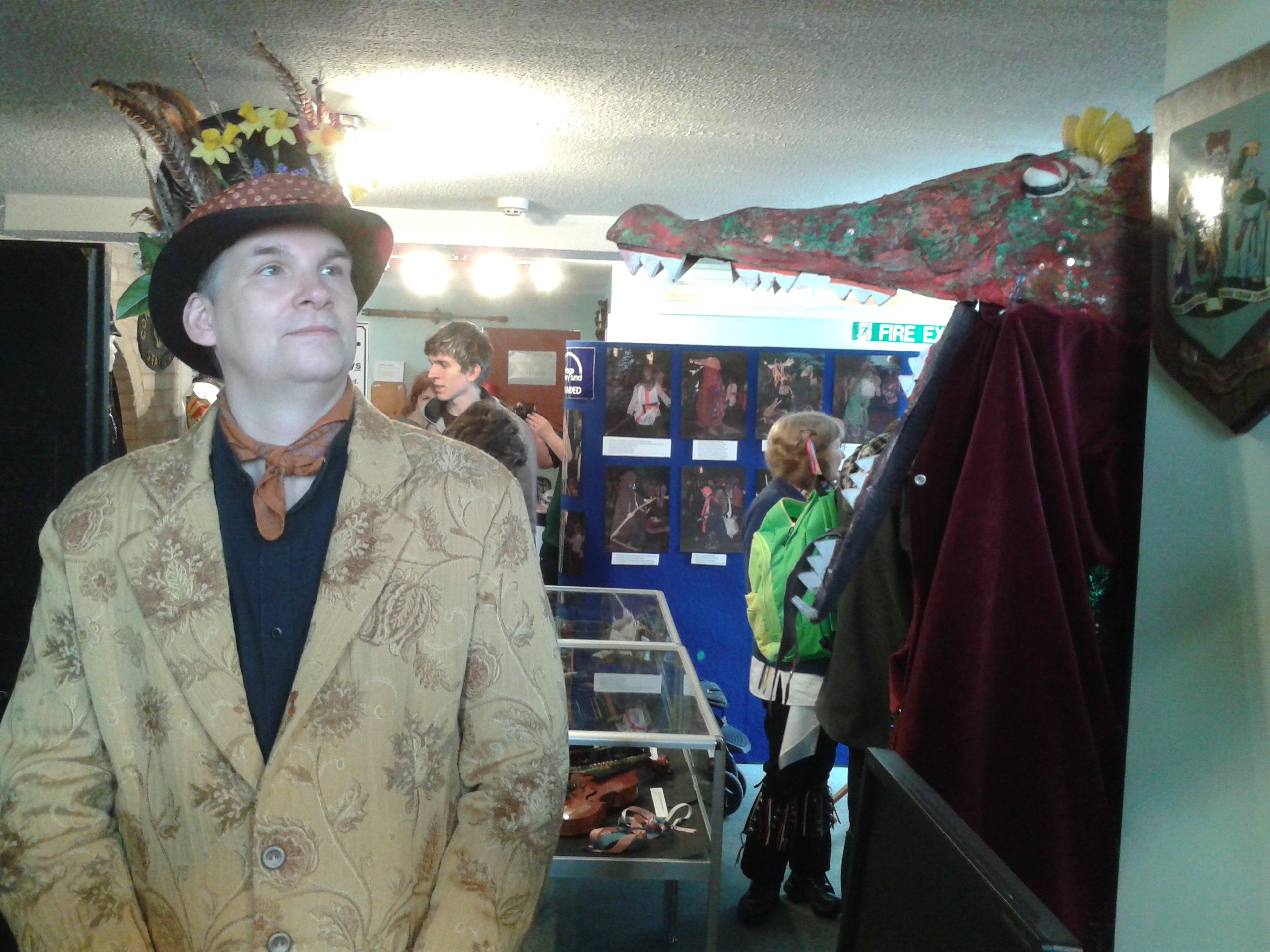 Admiring the dragon costume used in Mumming plays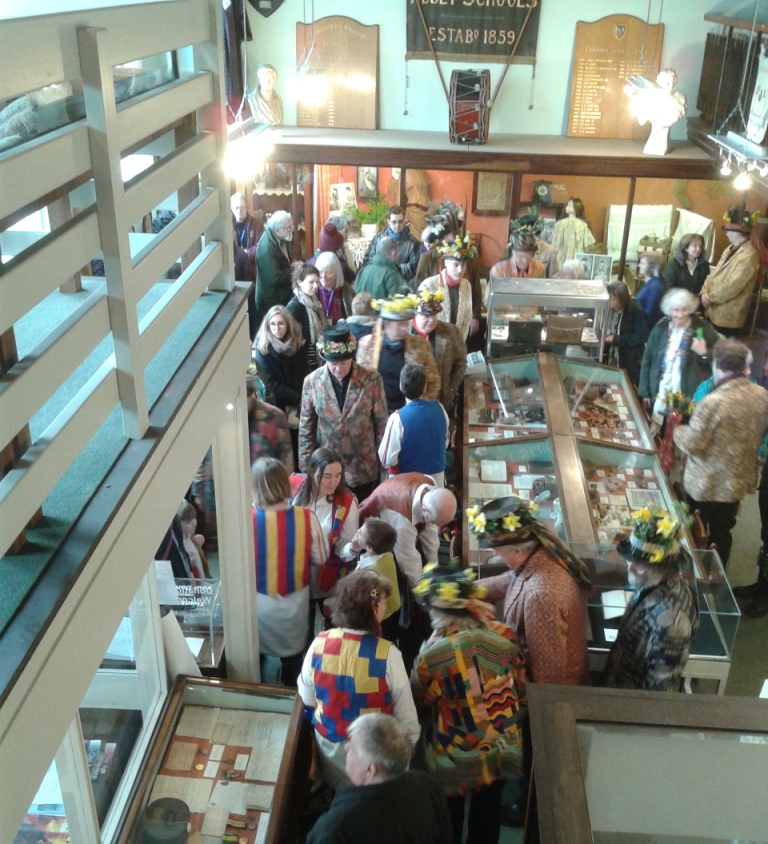 Over sixty people visited on the launch morning
The celebrations outside in Etnam Street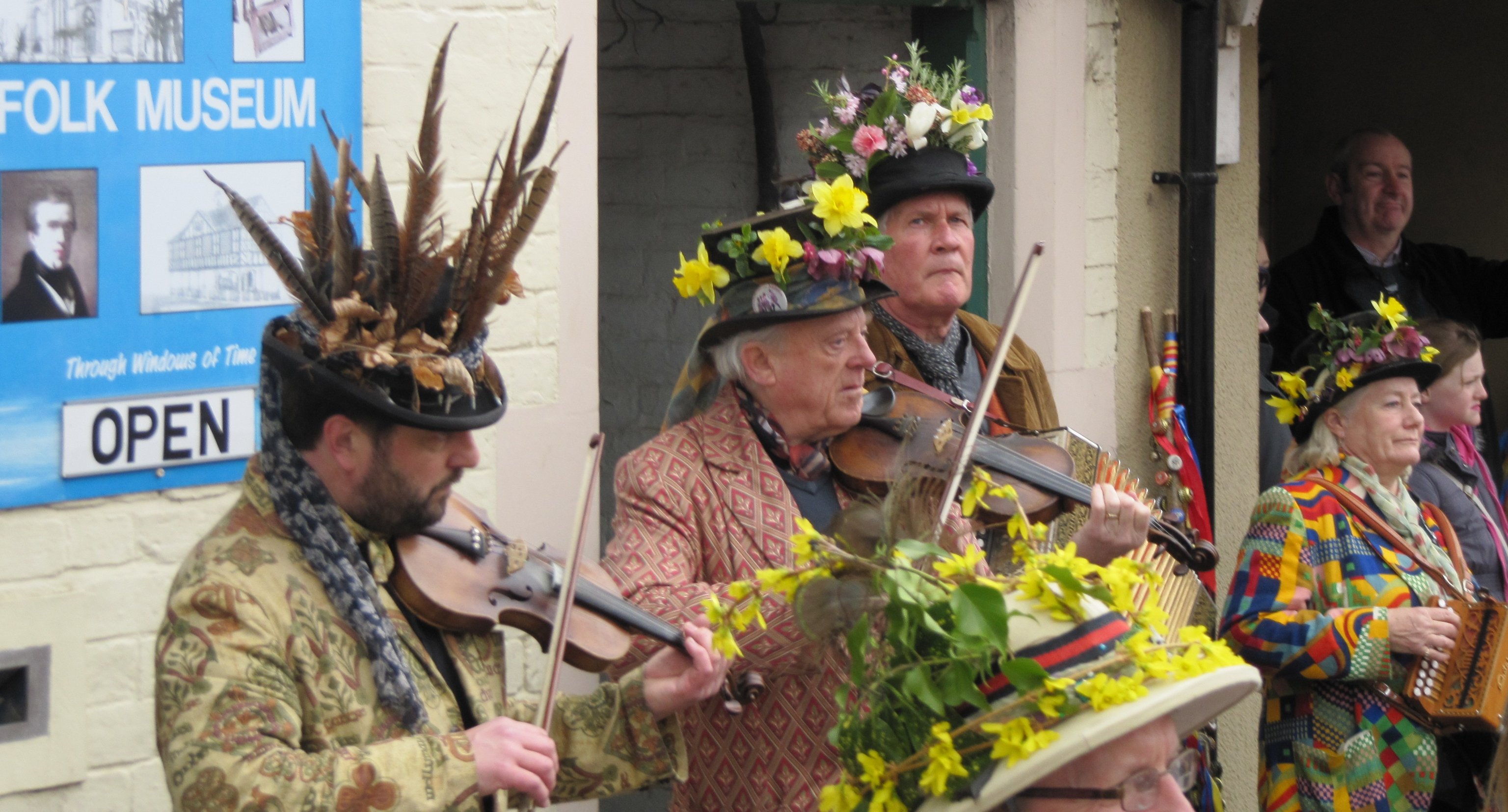 Leominster Morris musicians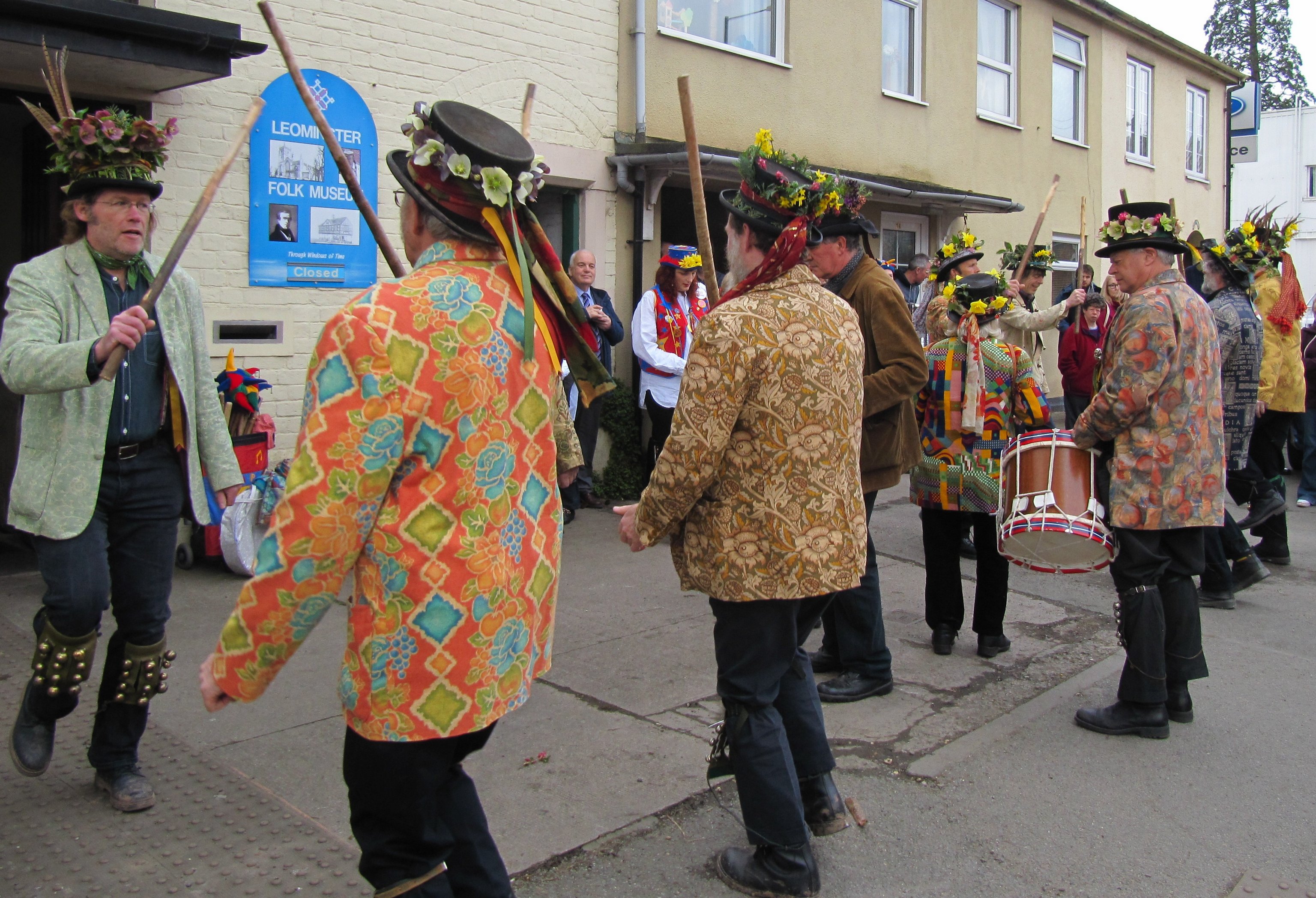 Leominster Morris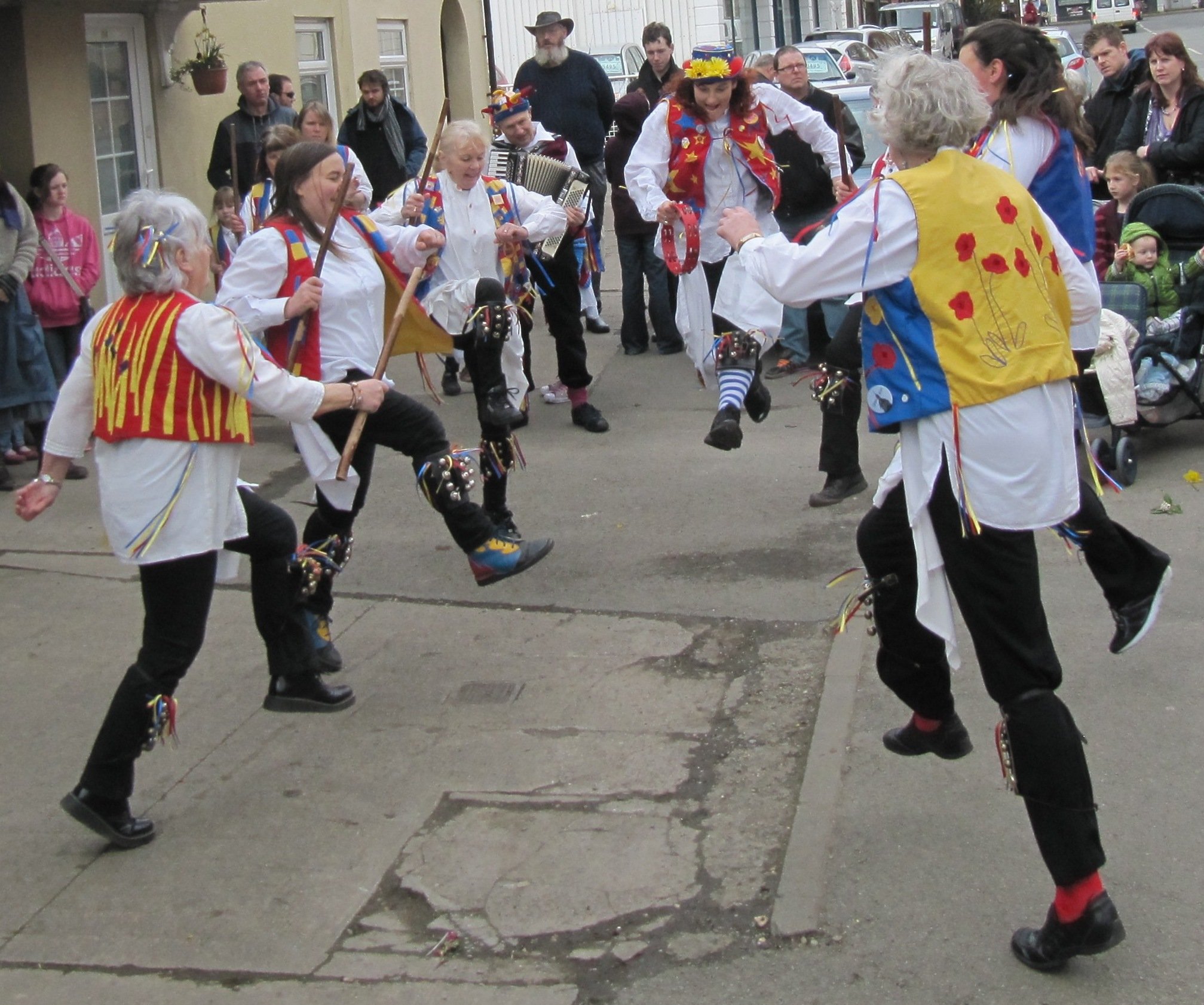 Jenny Pipes Morris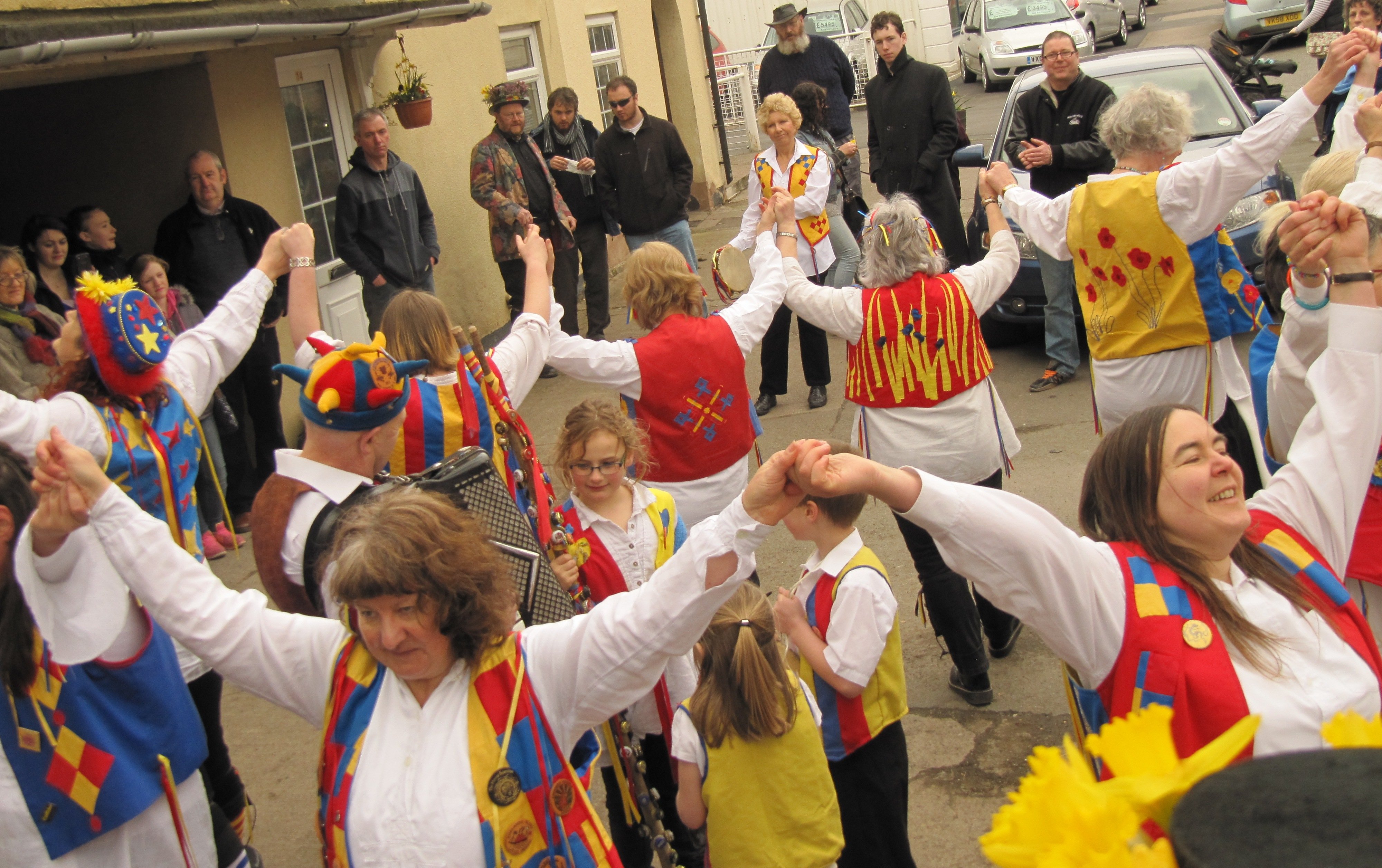 Jenny Pipes Morris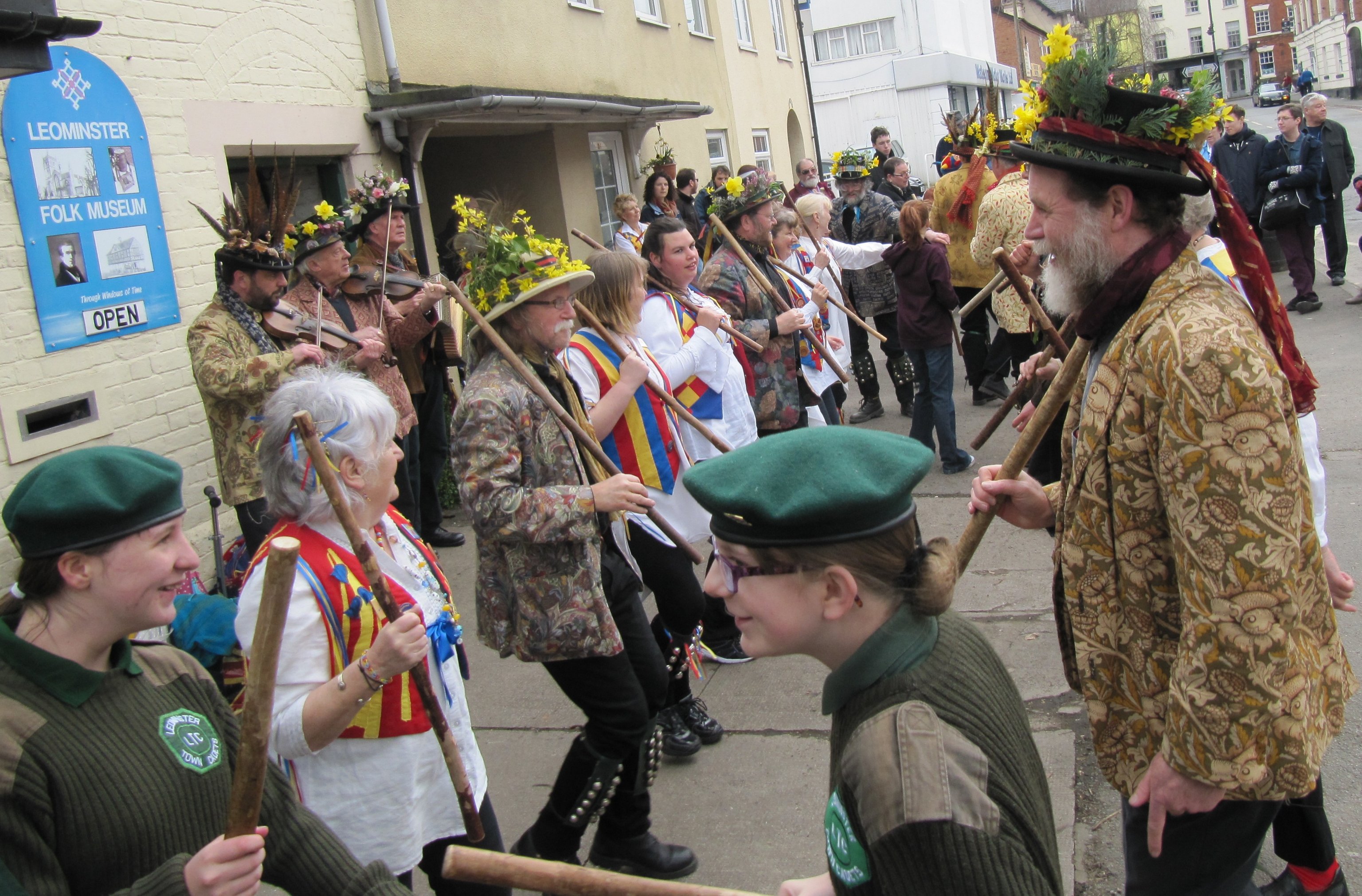 Everyone joins in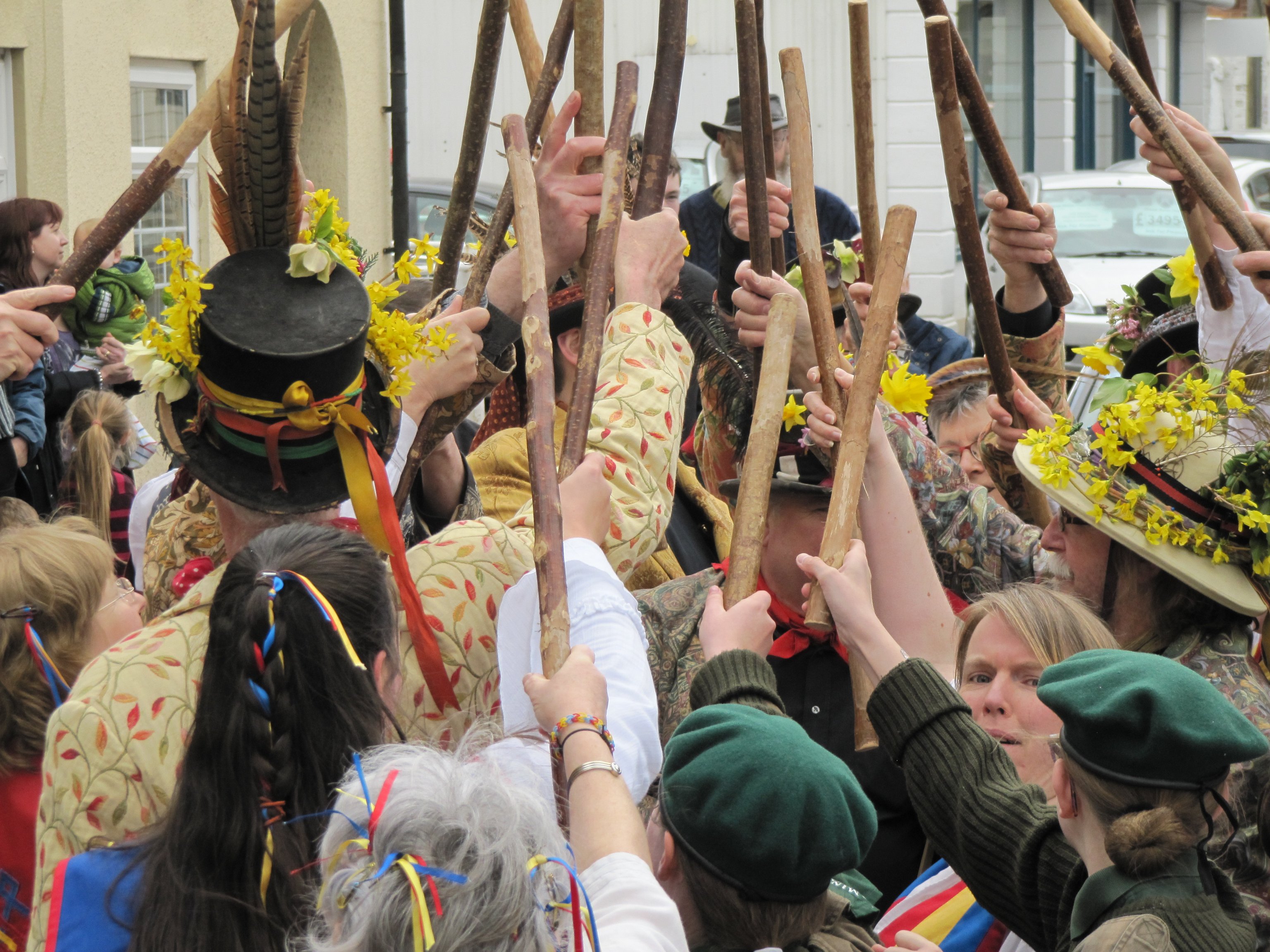 The triumphant finale