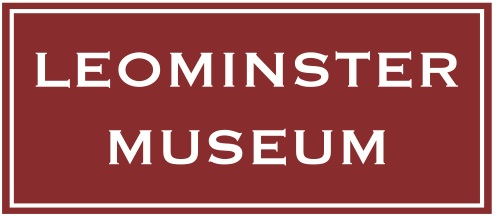 ---
Leominster Museum
IMPORTANT – CORONAVIRUS CLOSURE
We have reluctantly concluded that, to protect our volunteers and visitors, Leominster Museum will need to stay closed through the whole of 2020
How to Order Publications
As we are a small museum staffed entirely by volunteers we cannot offer a commercial online ordering process using card payments. Instead, orders can be sent by email, saying which titles you want to order and the address for delivery, including postcode. (For UK addresses, please also say if you would like your titles sent other than by ordinary second class post.) Terms & conditions apply. You can either
use the Contact page - choose the subject "Order for books/DVD etc" from the dropdown list - or
use your usual email software and write to bookorder[at]leominstermuseum.org.uk ##

If you would find it useful (entirely optional) to use an order form that lists the available titles, instead of typing full details into an email, you can download one in XLSX (Microsoft Excel) format with automatic price calculation, or as a PDF for manual completion, and send a scan/photo of the completed form as an email attachment. (NB The order form is not intended to be sent in hard copy; please do not send it to the Museum address at the bottom of this page, as this could lead to significant delay.)
Post & packing
We are happy to work out the P&P charge, and confirm the total payable, for you before you pay. However, for many combinations you can find the P&P charges to UK mainland addresses, using ordinary second/first class post, from the table below.
Where for any reason your order is not covered by the table, please email as above with the same details of your order and we will confirm the P&P charge for you as soon as possible.
| | | | |
| --- | --- | --- | --- |
| UK mainland addresses only | | Second class | First class |
| Single booklet * | | £0.85 | £1.15 |
| 2-4 booklets * | | £1.60 | £1.90 |
| 5-8 booklets * | | £2.10 | £2.40 |
| 9-12 booklets * | | £2.70 | £3.25 |
| Single book or DVD | | £2.10 | £2.40 |
| 2-3 books/DVDs | | £3.25 | £3.95 |
* Please note that the LGS Magazine WW1 booklet, with more pages and so weight, counts as 2 booklets for this purpose.
Payment
When you know the total amount payable for the order including P&P, please pay, in sterling, by one of the two methods below (do feel free to add an optional donation):
either, PayPal payment to paypal[at]leominstermuseum.org.uk ##
or, direct bank transfer from a UK account to Leominster Museum CIO, sort code 40-52-40, account no. 00028709.
Please in either case:
make sure to identify the payment with your name and "mail order", and
notify us by email - bookorder[at]leominstermuseum.org.uk ## - when you have sent the payment, so that we can look out for it and make sure the order gets on its way without delay.
## NB: to prove you are human please use @ instead of '[at]' in any email address given above - both the "bookorder" one and the "paypal" one
Please note that cheque payments (which must be drawn on a UK bank) can only be accepted, by prior arrangement, where you are unable to use either of the above methods. If this is the case, please do not send the cheque to the Museum address, but contact us by email as above for details of where to send your cheque.
Thank you very much for ordering from us, and we hope you are pleased with the goods. Our mail order terms & conditions apply to all orders.