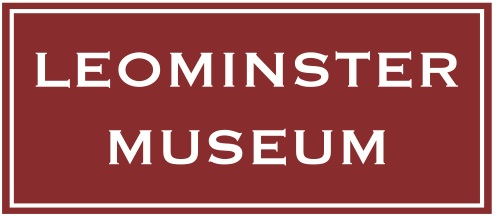 ---
Leominster Museum
AT LAST!
Re-opening for 2021 on Thursday 1st July.
Can you Help?
Leominster Museum has recently been given a bag of family photos, greetings cards, postcards and other items which appear to relate to the Clayton family of 16 Caswell Crescent. Judging by the clothes in the photos, they range in date from about 1900 to the 1960s. However, very few of them are labelled, and we have no information about the family at all. Can anyone out there help? Are you a member of the family? A descendant? Or a friend? If so, please contact the Museum via our website!
A Wonderful Morning!
Thanks to social media, we recently made contact with Mr Malcolm Noden, aged 94, who lives in Shifnal, Shropshire, and is the nephew of William Noden, mentioned below. Malcolm, known as Maz to his friends and acquaintances, was born in Etnam Street, a short distance from the Museum, attended Leominster Grammar School, and lived in the town until the early 1960s, when he moved to Shropshire. He was very interested to hear about the objects related to his Uncle Bill that the Museum had collected.
Today, Maz came to visit the Museum with two of his friends from Shropshire. The Museum arranged for Arthur Davis, a long time supporter & friend of the Museum, to visit at the same time. Arthur, who is 92, was born in School Lane, two years after Malcolm, and they knew each other as boys at school and up & down Etnam Street. Over coffee & biscuits, we heard all sorts of wonderful stories about life in Leominster in the 1920s and 30s, and about the service both men had given in the Second World War. Malcolm very generously gave the Museum a variety of objects - photos of sports teams, Leominster Grammar School magazines from 1935 to 1940, his Grammar School rugby colours, and a commemorative mug. Arthur gave a copy of the book he has recently written about the history of printing in the town to Maz.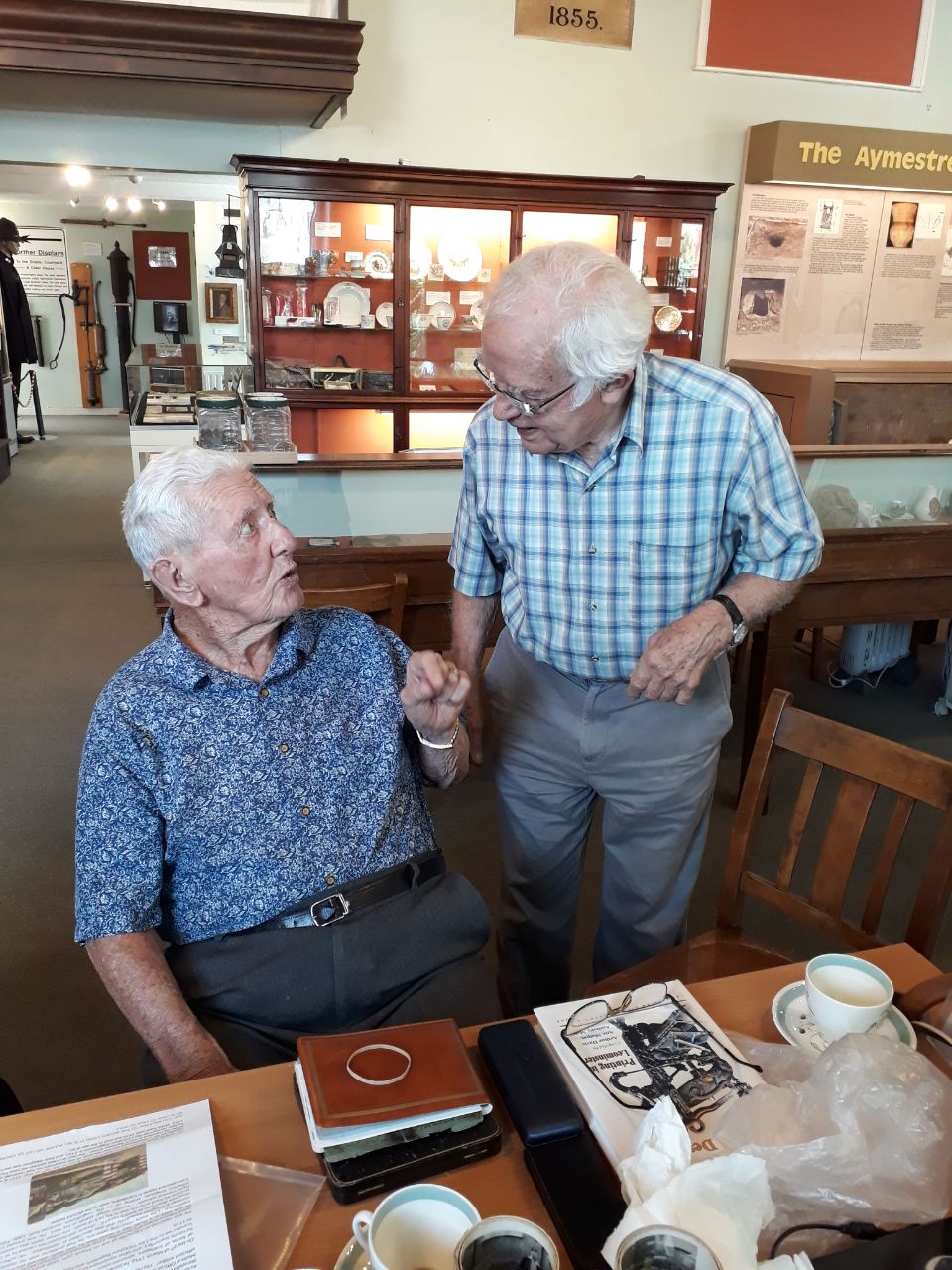 Malcolm & Arthur share memories
Thank you so much to both gentlemen for coming to the Museum, sharing so many of your memories with us, and allowing us to record them. It is people like you who put flesh on the dry bones of history and help us understand the story of Leominster! We hope you both enjoyed yourselves, and had a good time catching up with each other after so long! Keep in touch with each other & with us!
Can You Help Us? Are You a Descendent of Willie Noden?
Recently, the Museum ourchased a set of military memorabilia relating to a Leominster soldier, who fought in the First World War. His name was William Alfred Noden (known as Willie). The items include Willie's medals, several military dog tags & a Certificate of Thanks to Willie from the Hereford Citizens' Committee on his return from the fighting.
,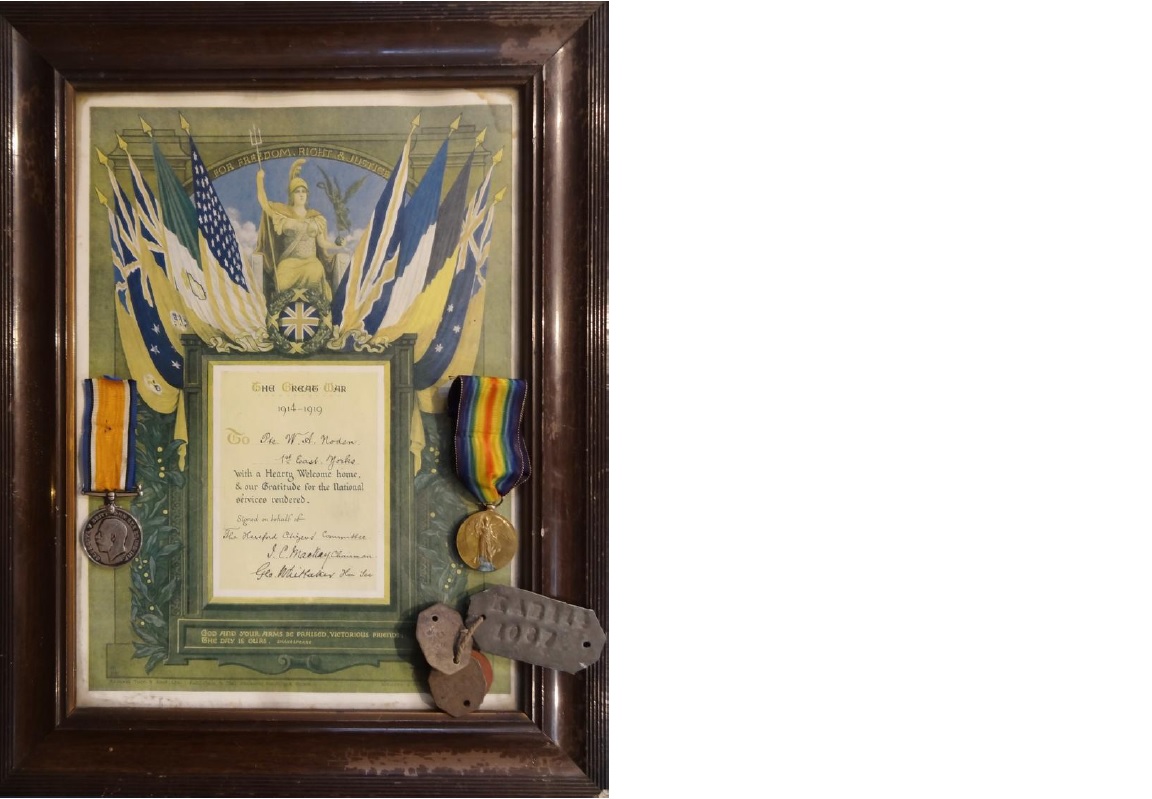 We have already learnt a good deal about Willie from his military records. He was born in about 1895, and trained as a tailor with Bassett & Sons in South Street, Leominster. His family lived in Bargates. He first signed up with the King's Shropshire Light Infantry, but was rapidly discharged from that regiment because of his poor eyesight. Later, he rejoined the East Yorkshire Regiment, and served in France and Belgium from 1916 to 1919. For about six months in 1918, he was a German Prisoner of War, which caused his health to suffer considerably.
We hope to feature Private Noden's story in a temporary exhibition at the Museum later this year., and would love to speak with any of his descendents or relatives! If you are a member of his family, please contact the Museum via our website.
A Wonderful Donation
Yesterday, the Museum was visited by Anne Lindsay, from Dumfries in Scotland. She has given us a large collection of items related to the wedding of Ernest Edward Price & Madeline Sheila Luther, who married in Leominster almost 100 years ago, in September 1922. The collection includes Sheila's wedding dress, headdress & shoes, as well as another beautiful black dress, petticoats, pieces of lace, note books, and her sewing basket.
We are hoping to receive Ernest & Sheila's marriage certificate and other papers soon. It is very special to be given a donation of this kind with the documents that put it into context and help to tell the story behind it.
Next week, the clothes and shoes will be taken to Hereford so that we can get the best possible advice on how to conserve & care for them. We hope to display them at the Museum next season.
Thank you so much Anne!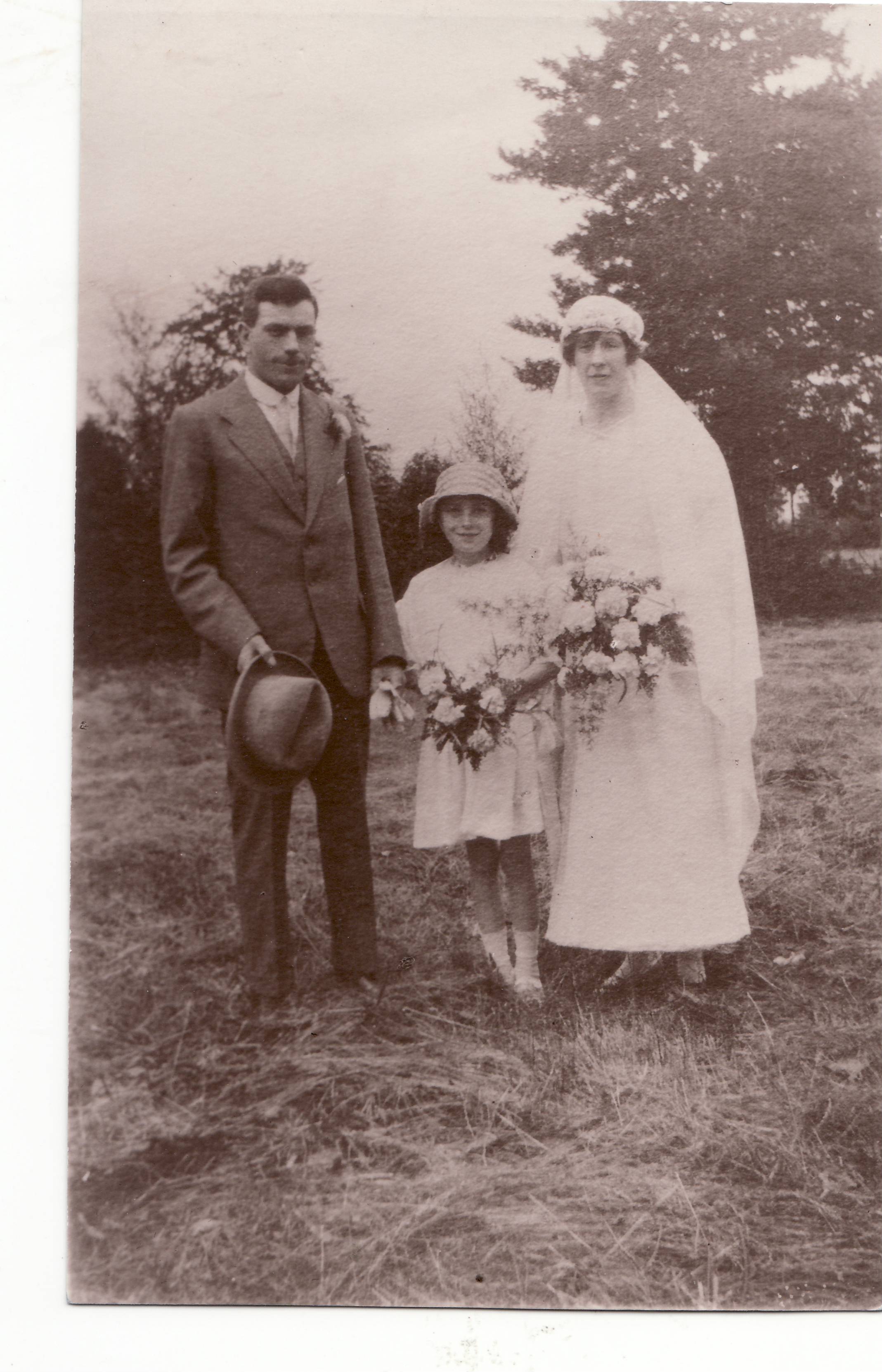 Ernest & Sheila's Wedding