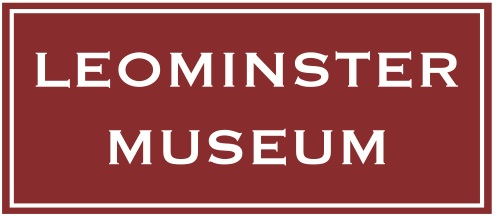 ---
Leominster Museum
2019 Opening Dates: Sat. April 20th to Sat. November 2nd
Mon-Sat 10am - 4pm
ADMISSION FREE
Welcome to the Holiday Club!
On Wednesday 25th of July, the Museum had a visit from over 50 children who are attending the Leominster Priory Holiday Club this week. It was lovely to see them all. We tried out a new activity on them, which they really enjoyed. Beforehand, we took 20 photos of PARTS of objects around the Museum & printed & laminated them. We gave each pair of children a numbered photo, and sent them off to see if they could find the object around the Museum, and write down what it was on a list of numbers. When they had solved one picture puzzle, we gave them another & another ......and another . Some of them managed to find all twenty objects during their visit, and it really made them look hard!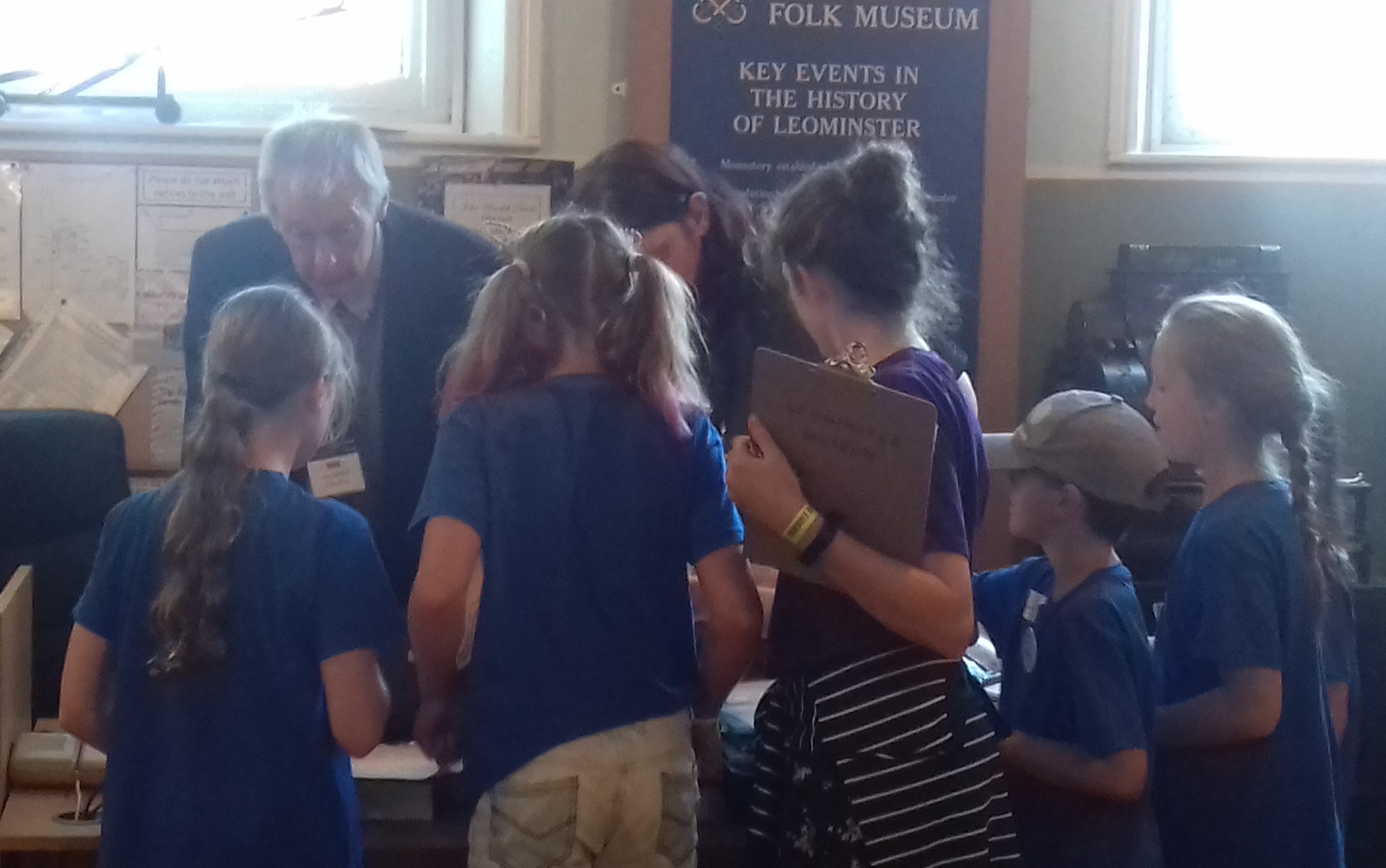 Collecting New Photos from the Desk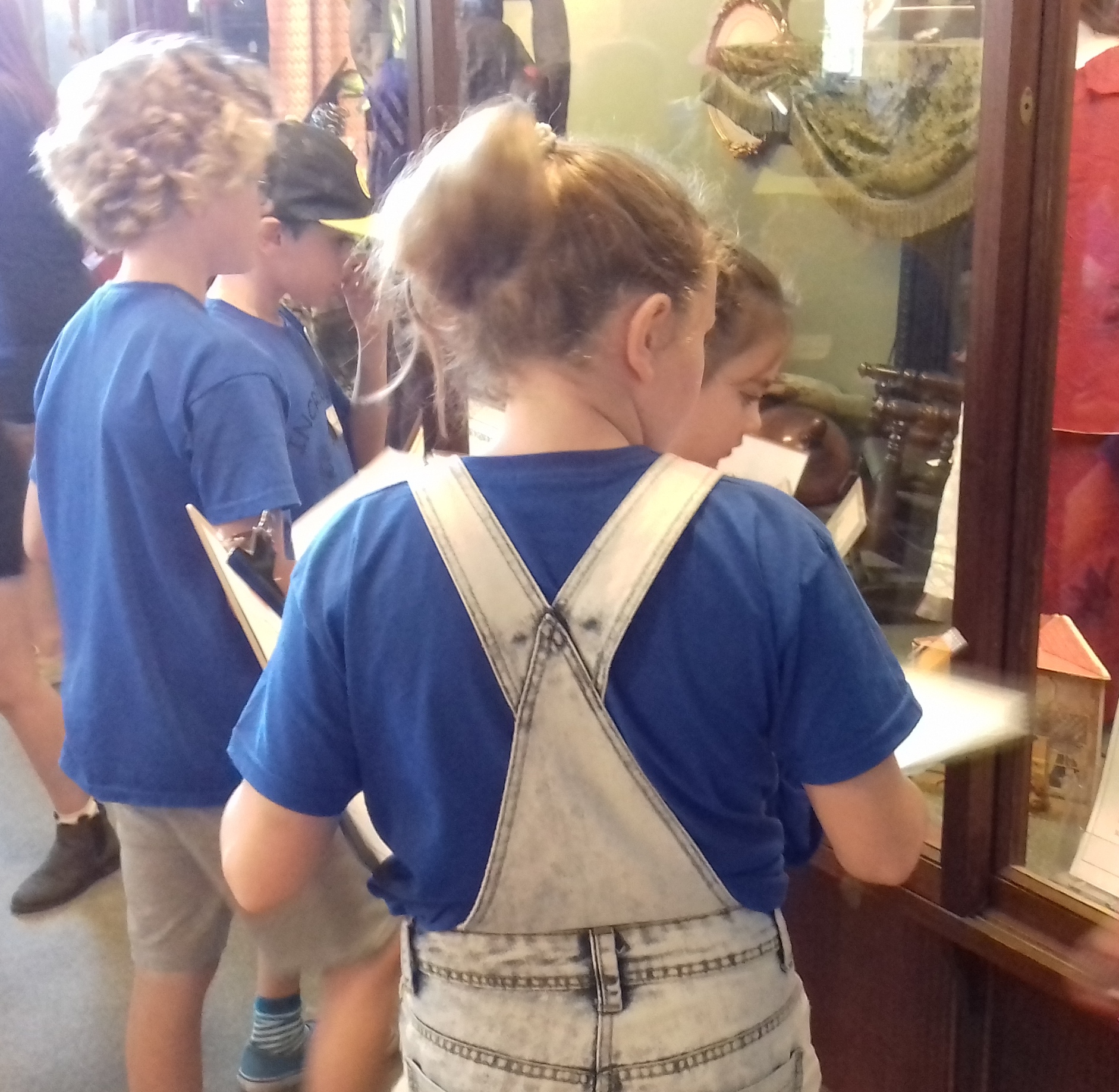 Where is the object in my photo?
In fact, the activity was such a success, we will soon make the photos available over the summer holidays to ALL young visitors to the Museum (as well as the activity bags). Watch this space!
An Exciting Visit!
On the 3rd of April, the Museum welcomed Hank & Deborah Norberg, from California, who visited the Museum. Mrs Norberg is a descendant of the Devall family, who ran a hat making business in Leominster for many years during the 19th and early 20th century. When Mr and Mrs Norberg were planning their visit to England, they decided to explore Leominster and contacted Dennis Downey of Walkherefordshire, asking him to organise a guided walk around town for them.
He gladly agreed to do this, and in the course of planning the walk, discovered hat there are more than memories of the Devalls left in the town. In Leominster Town Council's collection of historic regalia are several hats, which are no longer worn, but probably used to belong to the macebearers. One of them still has a Devall label in side it. the couple visited the Council offices, and Mrs Norberg was very pleased to see one of the original hats that her family made!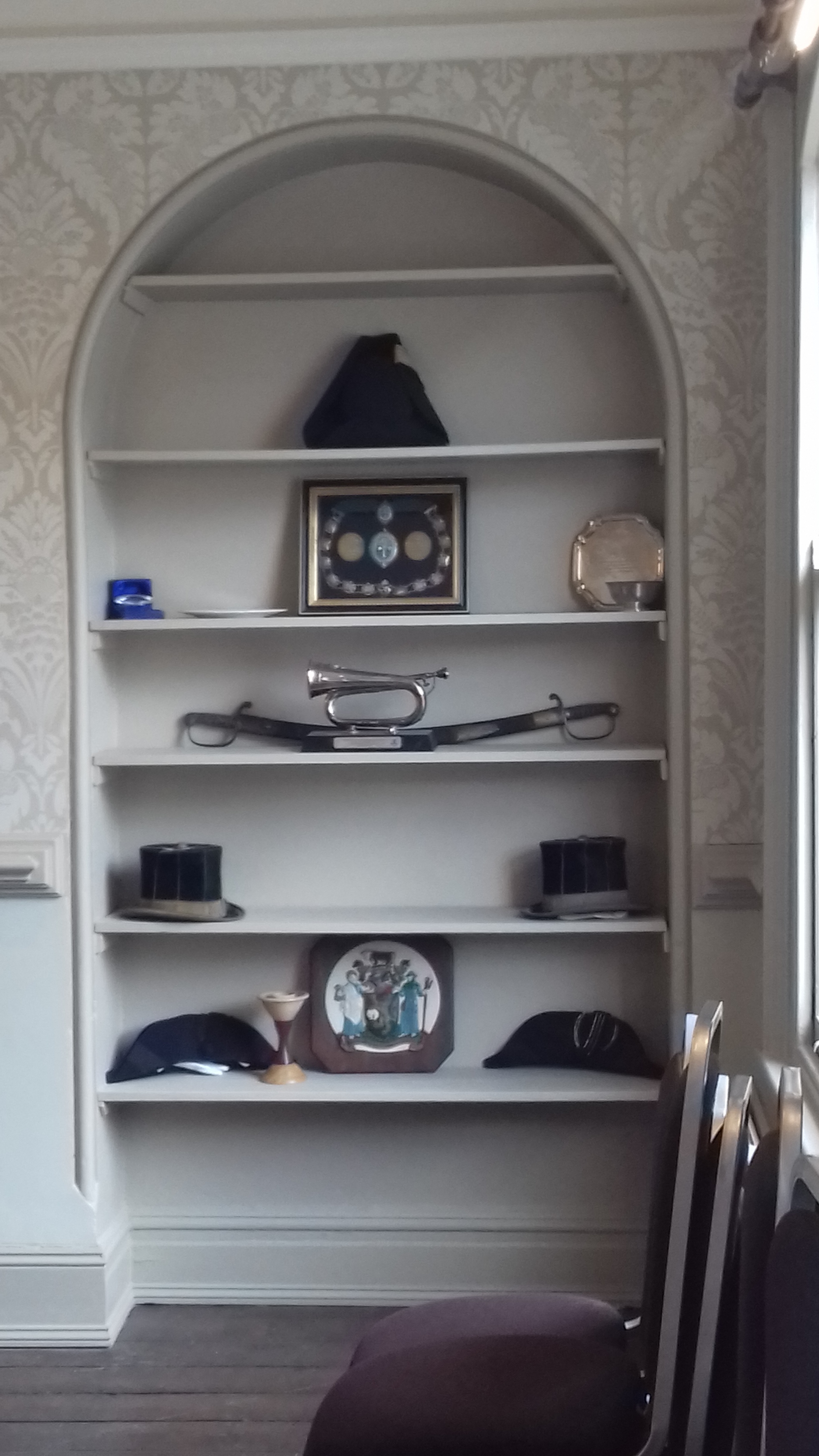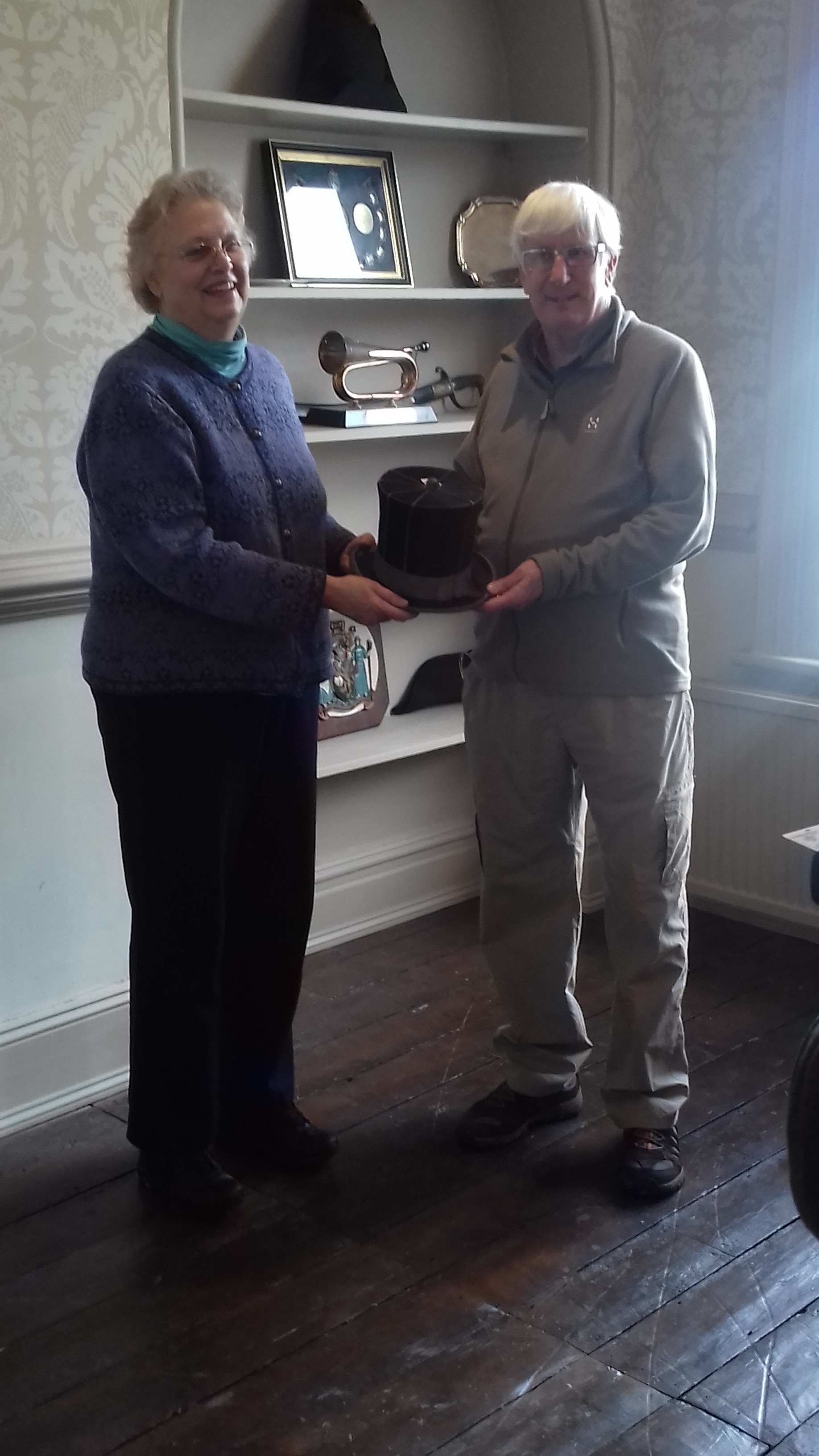 After seeing the hat at the Council offices, they then visited the Museum. The first things they saw there were a collection of six miniature hats made by the Devall family. They were almost certainly made as samples for a travelling salesman to show to potential purchasers in order to demonstrate the quality of the hats on offer. There was also a hat brush with the Devall name on it, used to keep the outside of the formal hats looking their best.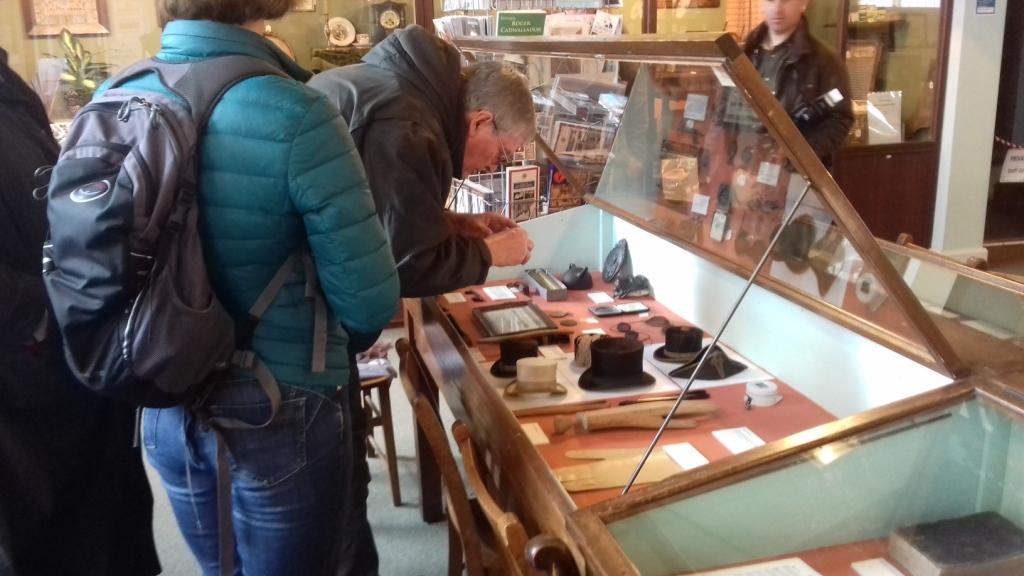 Mrs Norberg's family had found a Victorian advertisement for a mechnical butter churn, invented by another member of the Devall family. The advertisement contained an engraving of the churn, together with testimonials from a number of important local people including Sir John Arkwight, saying how efficient it was. They did not expect to see an identical churn to the one in their picture at the Museum, but were delighted to discover that we had one!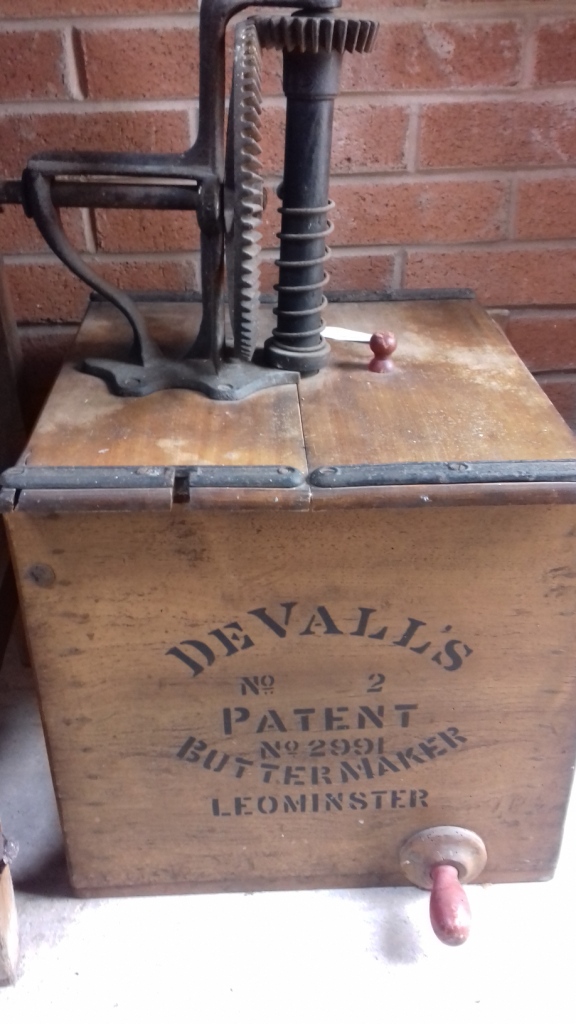 Finally, Barry Simmons, the Museum's main researcher, shared with them what he had learnt about the Devall family by looking at Census returns and other online documents.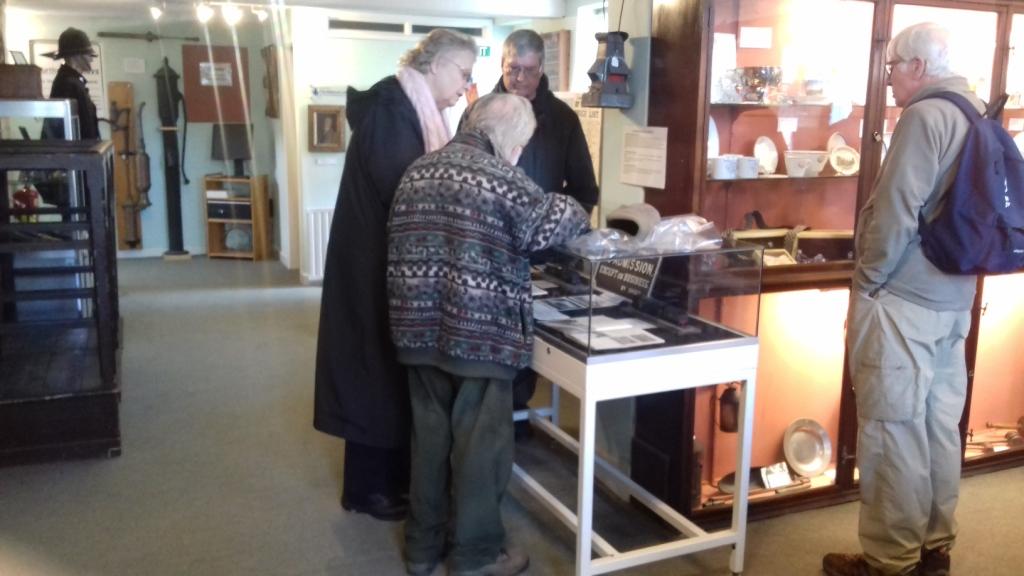 It was a delight to meet Mr and Mrs Norberg, and learn some of the stories behind objects in our collection. We have exchanged contact details and promised to keep each other updated on what else we can find out about an important Leominster family!
The Launch of the 2018 Season
Thank you to everyone for making the launch of our 2018 season such a success! The Mayor; Leominster Community Cadets; Leominster Community Choir; Marsha O'Mahoney, Erica Grant, the Town Crier, and the 90 or so visitors who came. A great start to the year!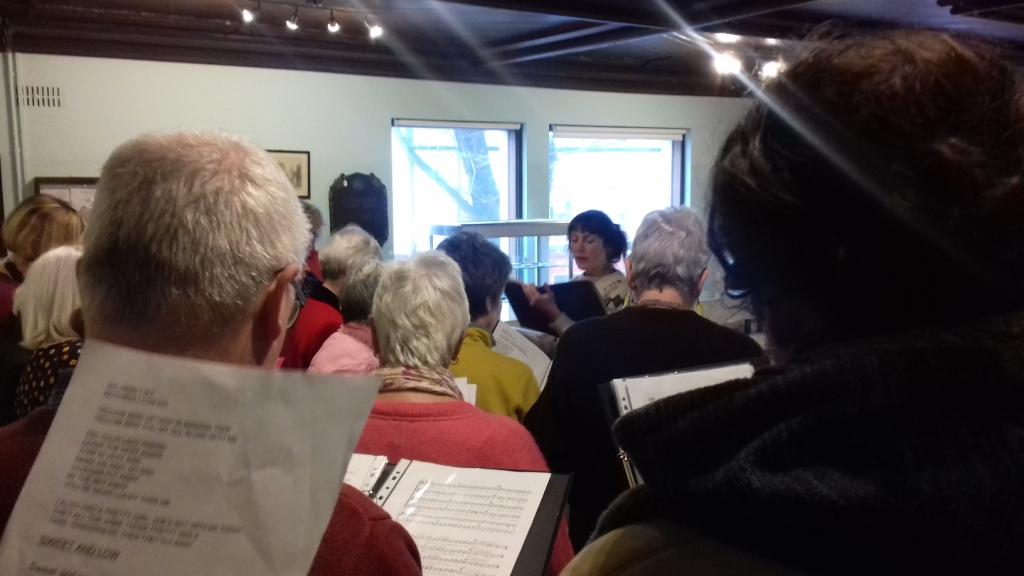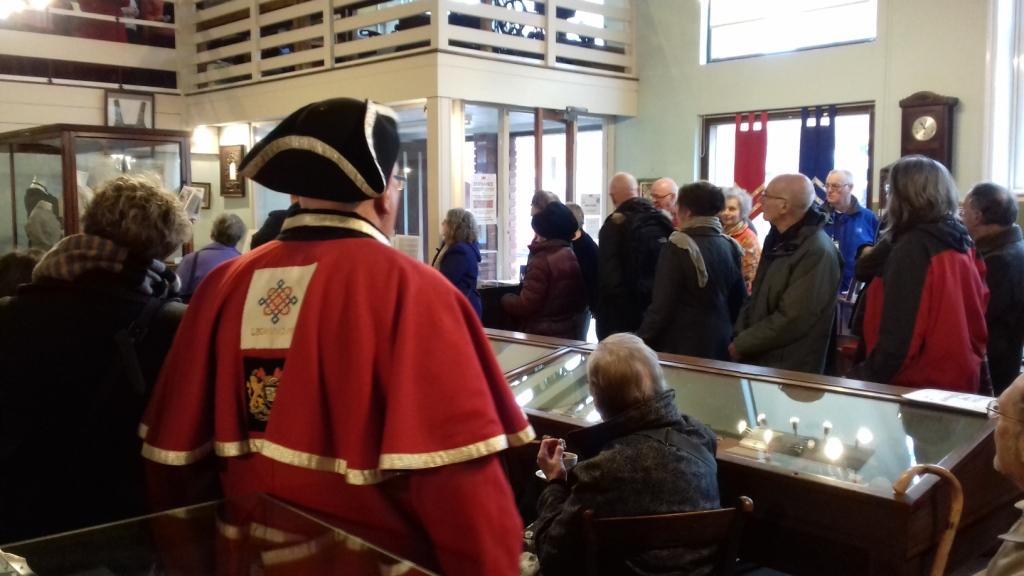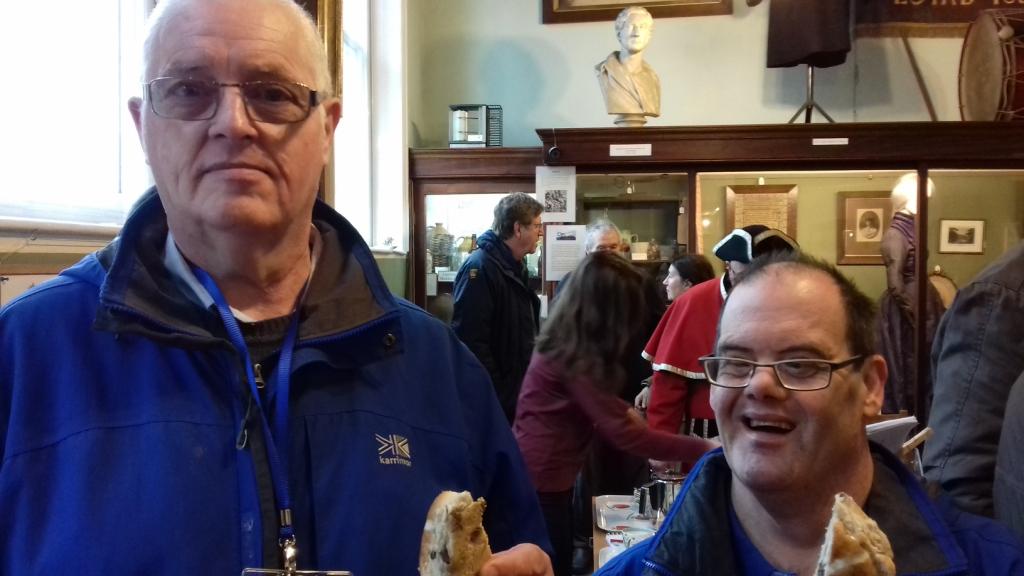 Half Term Holiday & Story telling Workshop
I liked how we came together as friends
I enjoyed learning more about Leominster & meeting the Mayor
I liked everything
I liked going into groups
I enjoyed when we were acting out an angry washing machine!
Just some of the comments from the young people who enjoyed Leominster Museum's half term & storytelling workshop yesterday., the 21st of February
A huge thank you to Fran King & everyone at Grange Court for making it all such a success. We had a ball! We're already making plans for Easter!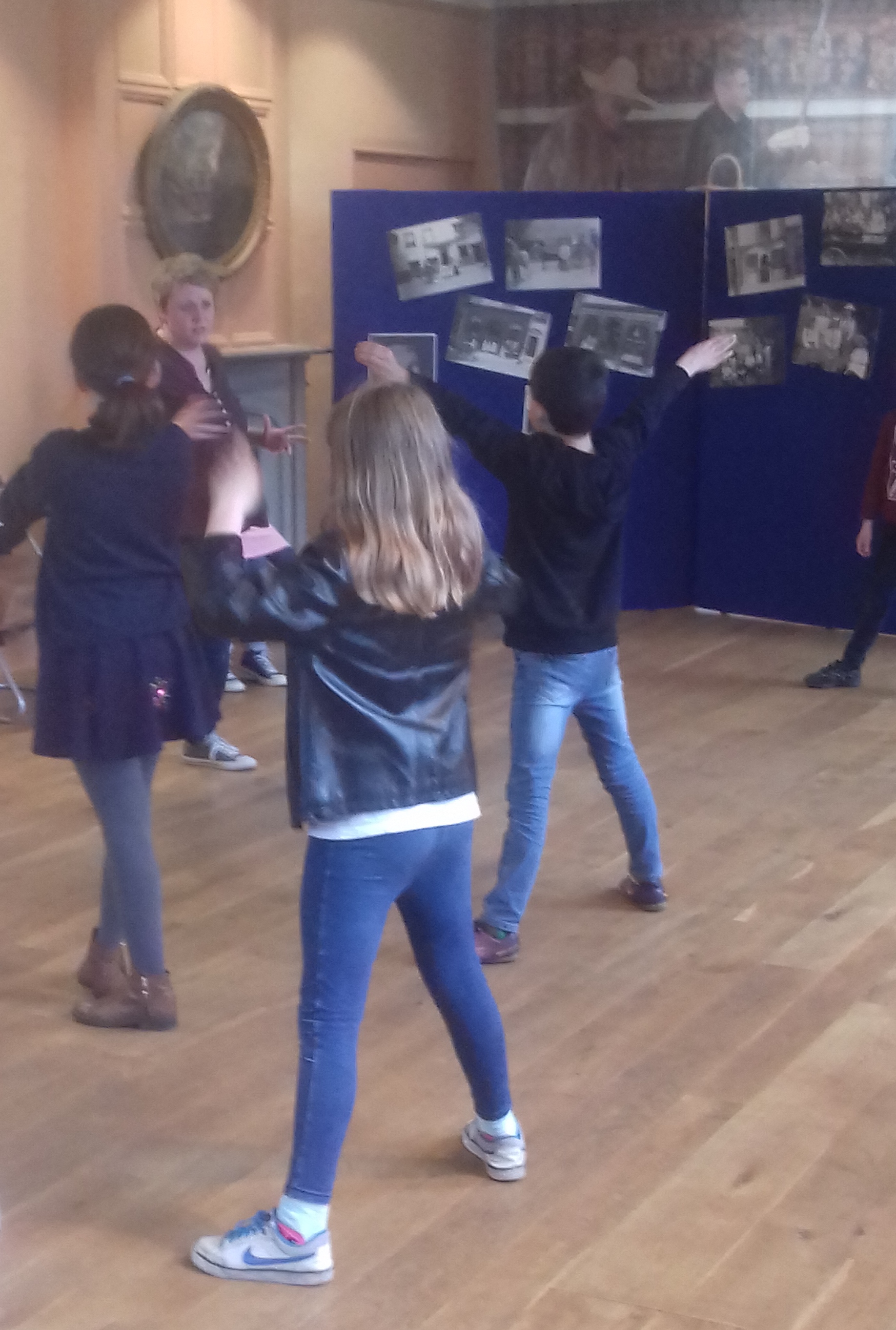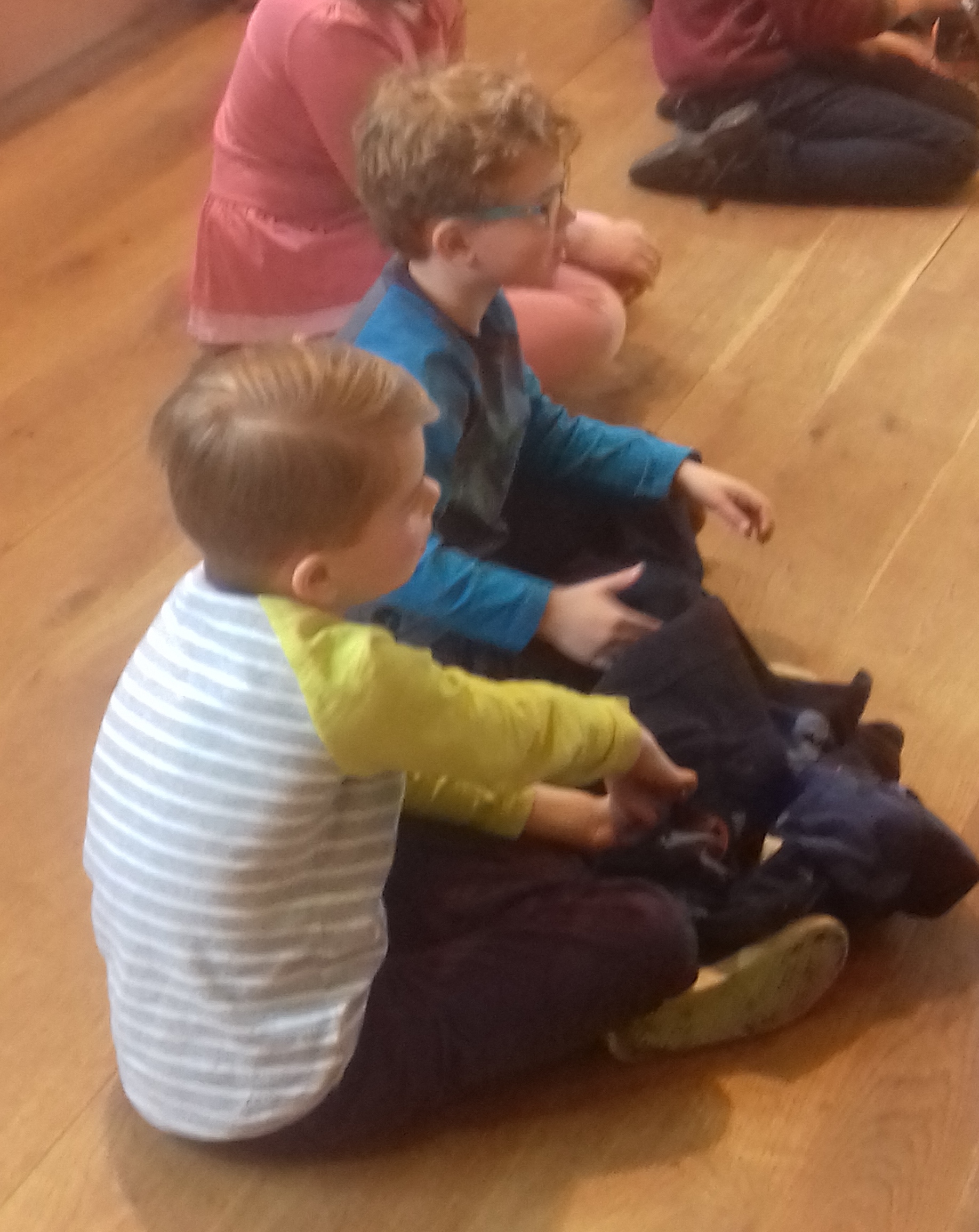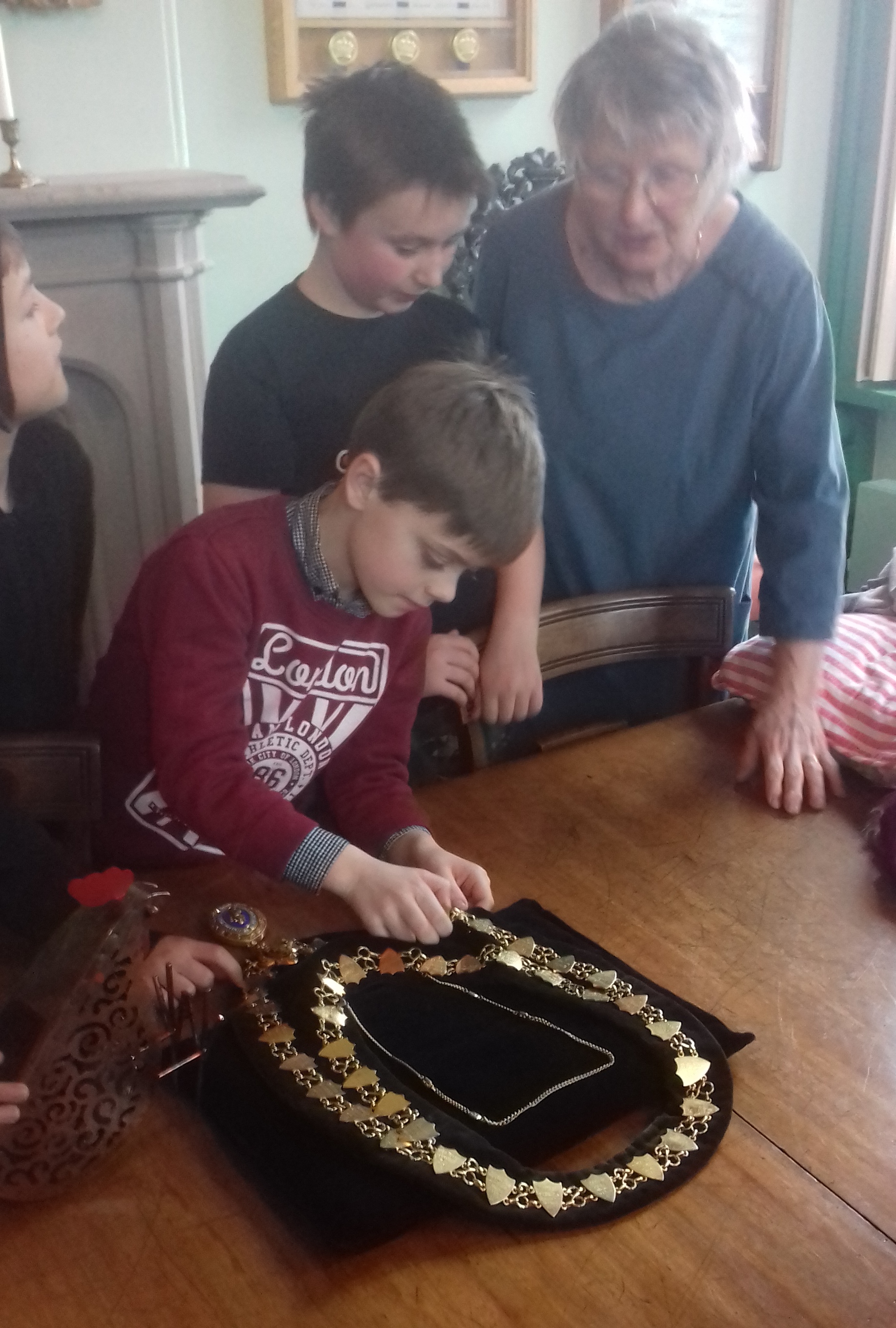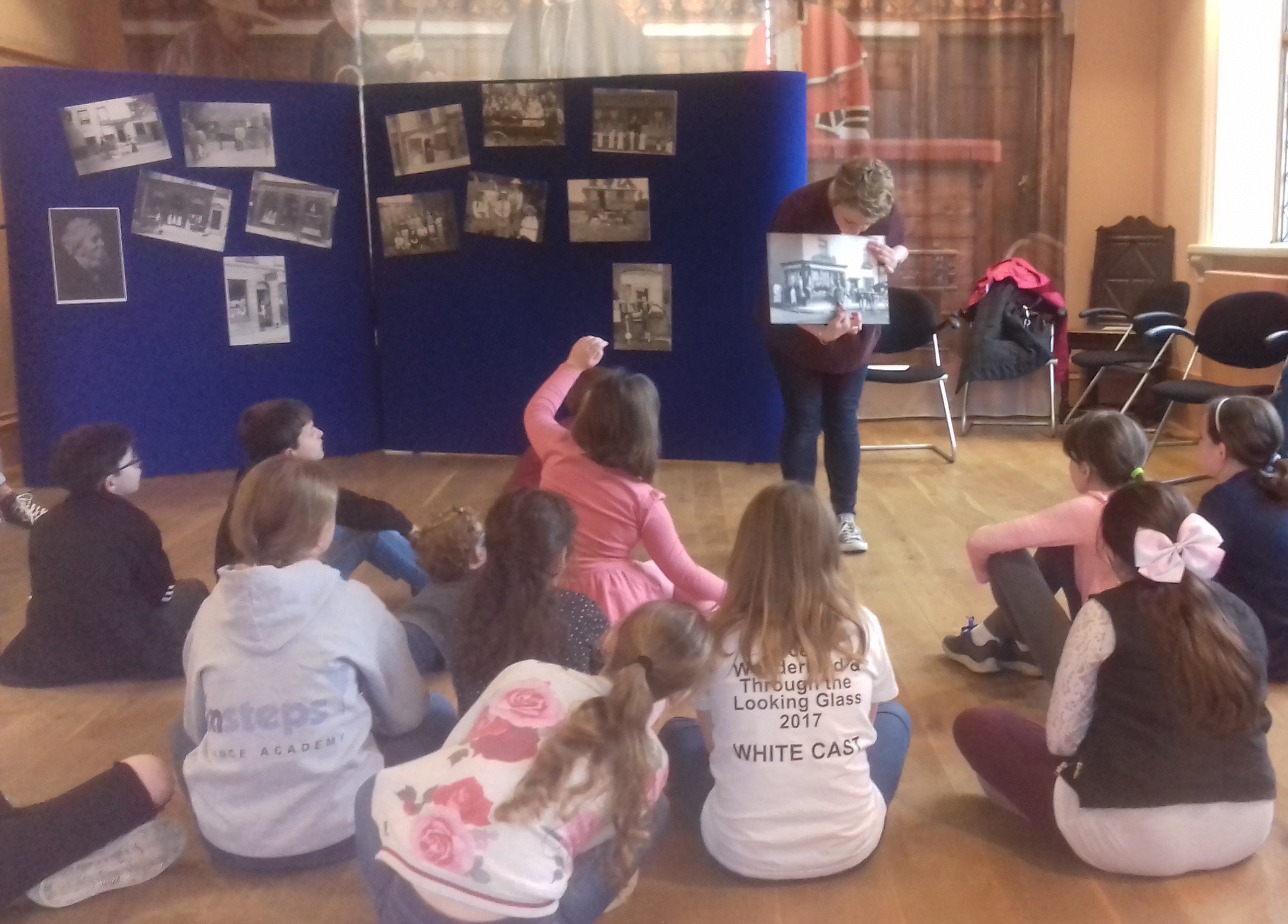 Re-Accreditation
Hooray! Leominster Museum has achieved Reaccreditation! That means we meet the standards expected of a good museum in the way we run the Museum, care for our collection, and look after visitors.
Thank you Arts Council England for your kind words about our return: ".....the panel noted the high quality of your policies and planning which are very efficient and professionally written." and "....that amongst my cases for assessment, your information return stands out as a most efficient submission and your working documents are exemplary."
That makes all the hard work worthwhile!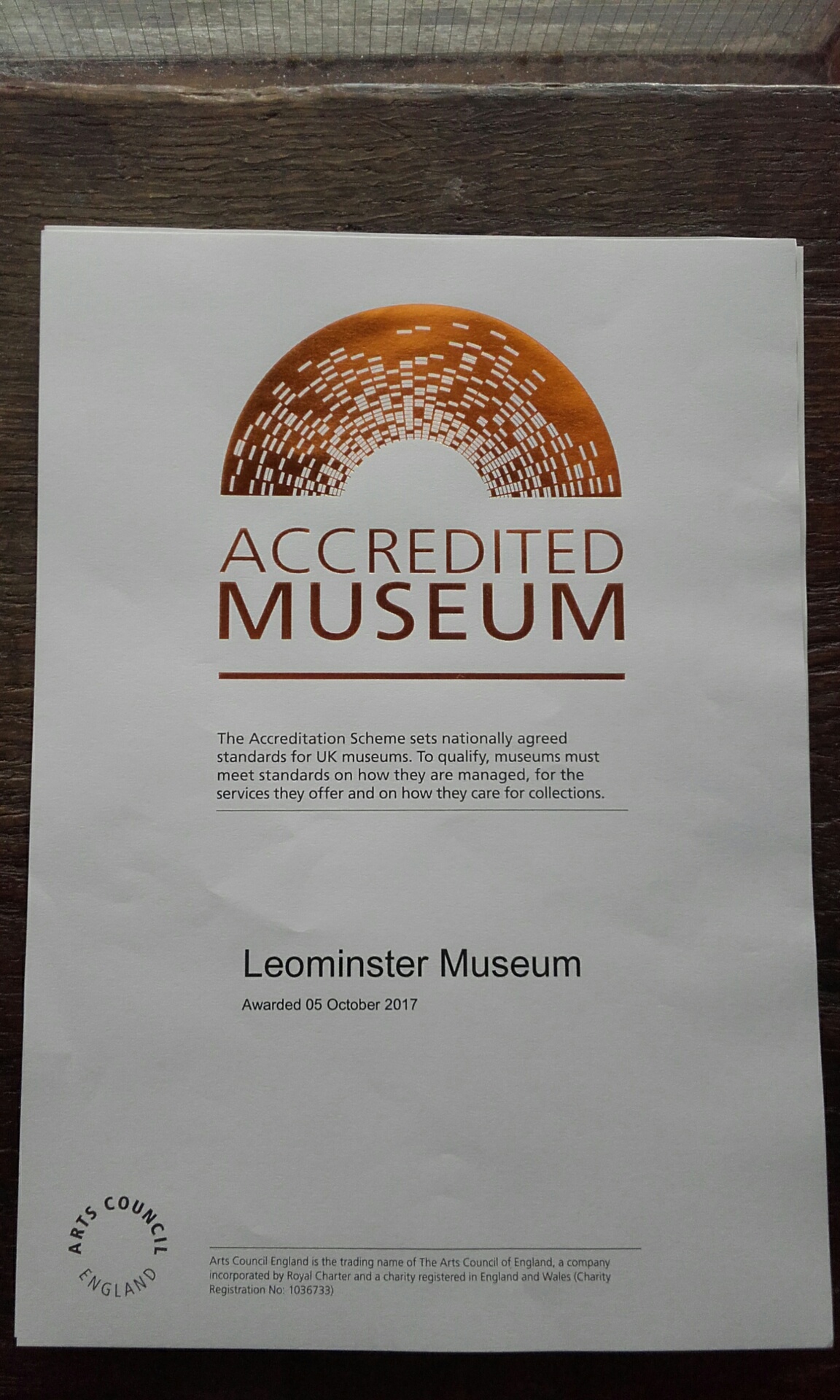 New Activity Packs
Just in time for the school holidays! We're launching three themed activity back packs for children at the Museum - one on Shops, one on Farms and one on Homes. They're designed to add fun to our young visitor's visits, and are full of all sorts of things to do & to look at. Borrow one from the reception desk for free, carry it round, and enjoy the contents. Return it as you leave for the next person. Simple as that. Come & try one out & let us know what you think! Available from the 20th of July.
Can You Help Us?
This year, the trustees of the Museum are thinking very hard about its future. We are discussing how the Museum can best reflect the needs of the town, what our mission should be, and how we can improve our building, and the experience we give to our visitors. Before we go much further, we really need to consult with local people, and find out exactly what they think. We'd like to hear the opinions of as many people as possible – not just the ones who are already regular visitors or volunteers. Young, old, male, female, incomers, or people who have lived in Leominster all their lives; museum lovers or museum haters - everyone's view is important!
The quickest and easiest way for everyone to respond to the questionnaire is to click on the link here, complete the form electronically and return to us at survey@leominstermuseum.org.uk. Receiving it in this form will help us to analyse the information contained in your replies. However, if you'd prefer to print the questionnaire onto paper, and write your answers by hand, that would be fine, too. When you've finished, either scan the page & email it to us at the same address, post it, or drop it into the Museum.
We would be very grateful if you could send your responses back to us by Friday 18th of August.
Thank you so much for your help! We look forward to hearing your views.
Beaver & Cub Scouts Drop By
We were delighted to welcome a group of Leominster's Beaver & Cub Scouts to the Museum on Thursday 6th July They helped us pilot the new activity back packs were are planning to launch for the school holidays.
Would your youth group like to come too? Contact us via the website!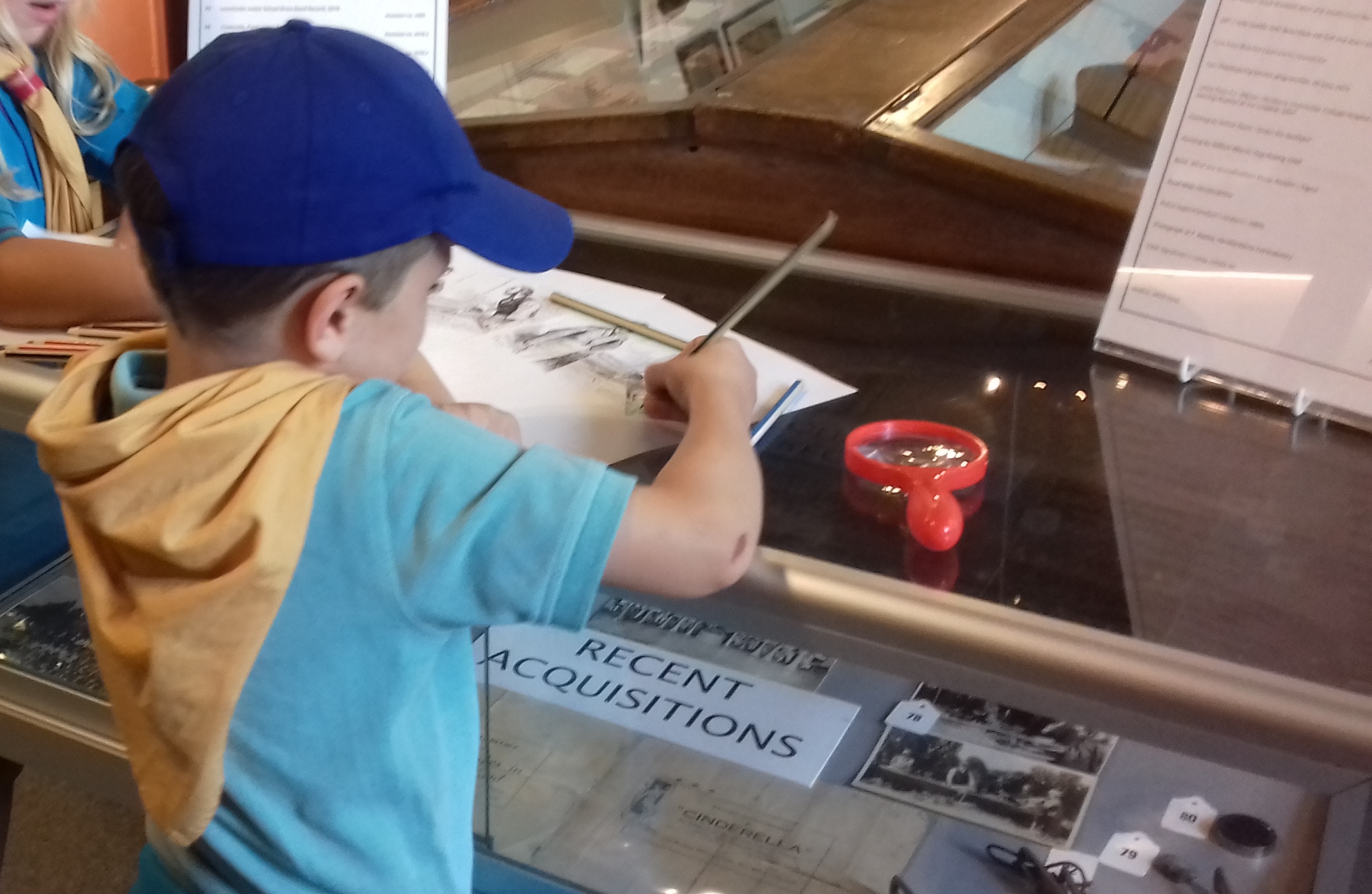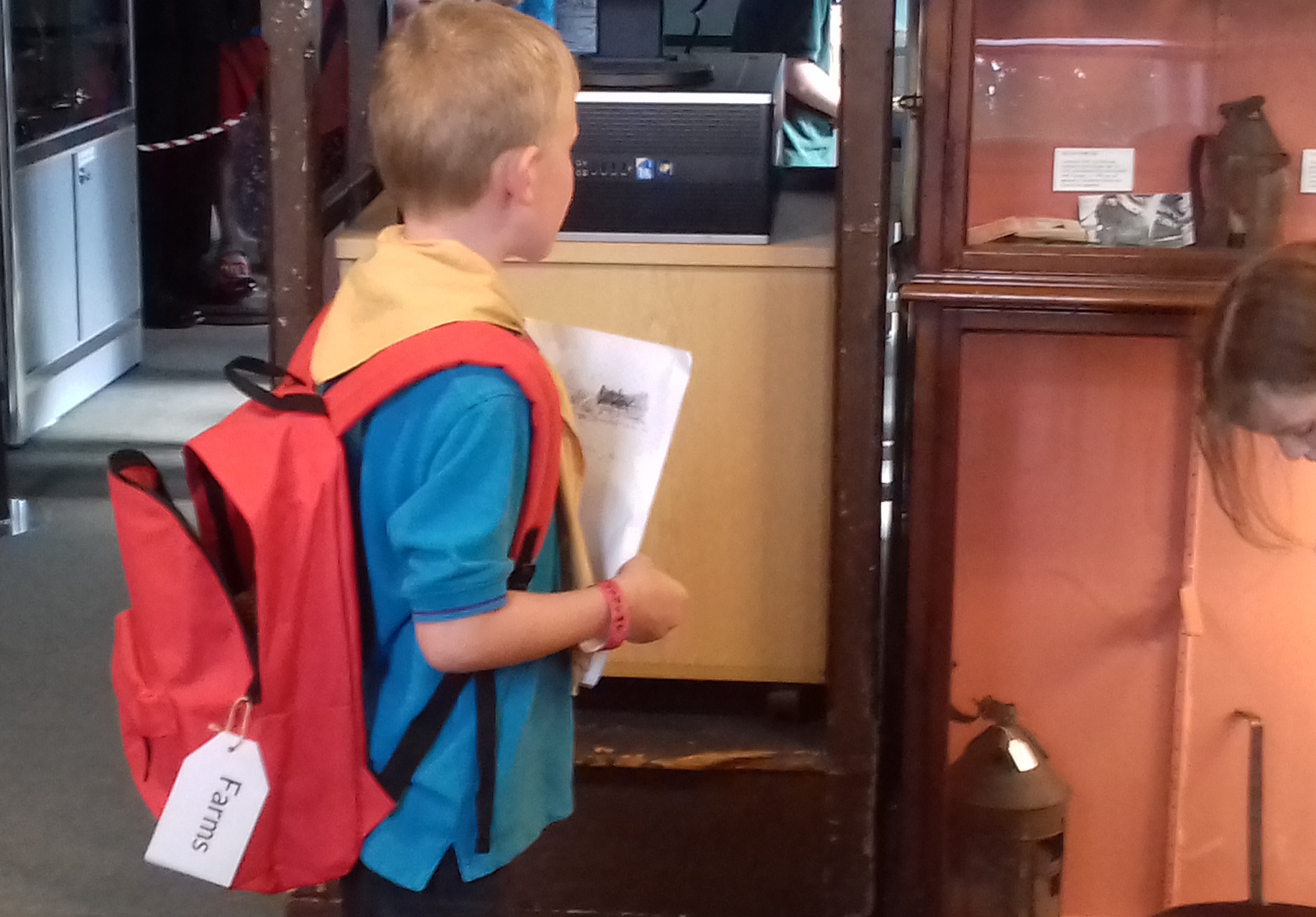 Thank you to Kayleigh
We'd just like to take this opportunity to say thank you to Kayleigh Taylor, from Weobley High School, who joined us for a week's work experience recently. She settled in brilliantly, got on well with our volunteers, and drafted some new quiz sheets for us. Good luck for the future, Kayleigh - and make sure you bring your family & friends back to the Museum to see us this summer!