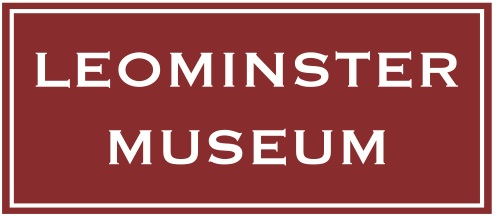 ---
Leominster Museum
AT LAST!
Re-opening for 2021 on Thursday 1st July.
Congratulations
Some good news in these difficult times. The hard work done by Mr Joe Cocker, and other members of the Leominster Area Polish Society, in uncovering the amazing life story of Severin Dziewicki, buried in the Priory churchyard, and restoring his grave, has been recognised far away in Poland. Please read the letter below.
Congratulations to Joe, and researchers everywhere, who work so hard to bring the fascinating details of our past history to light!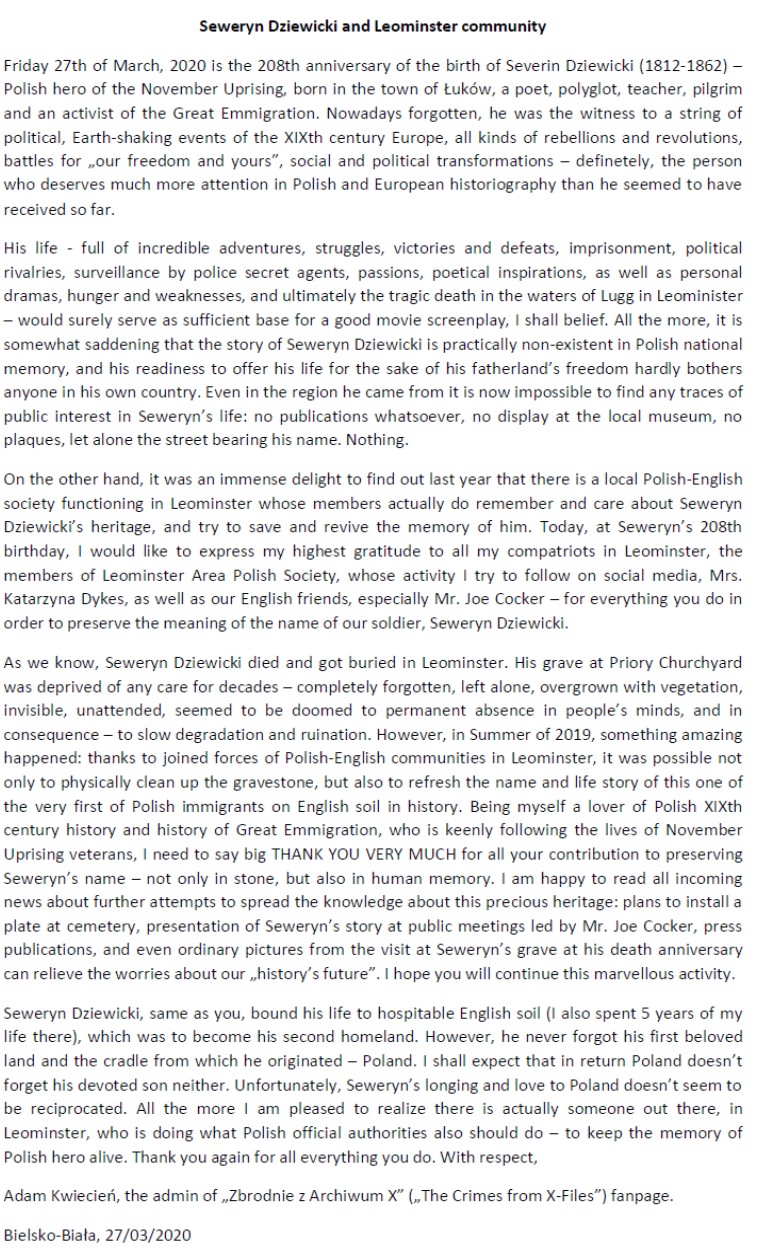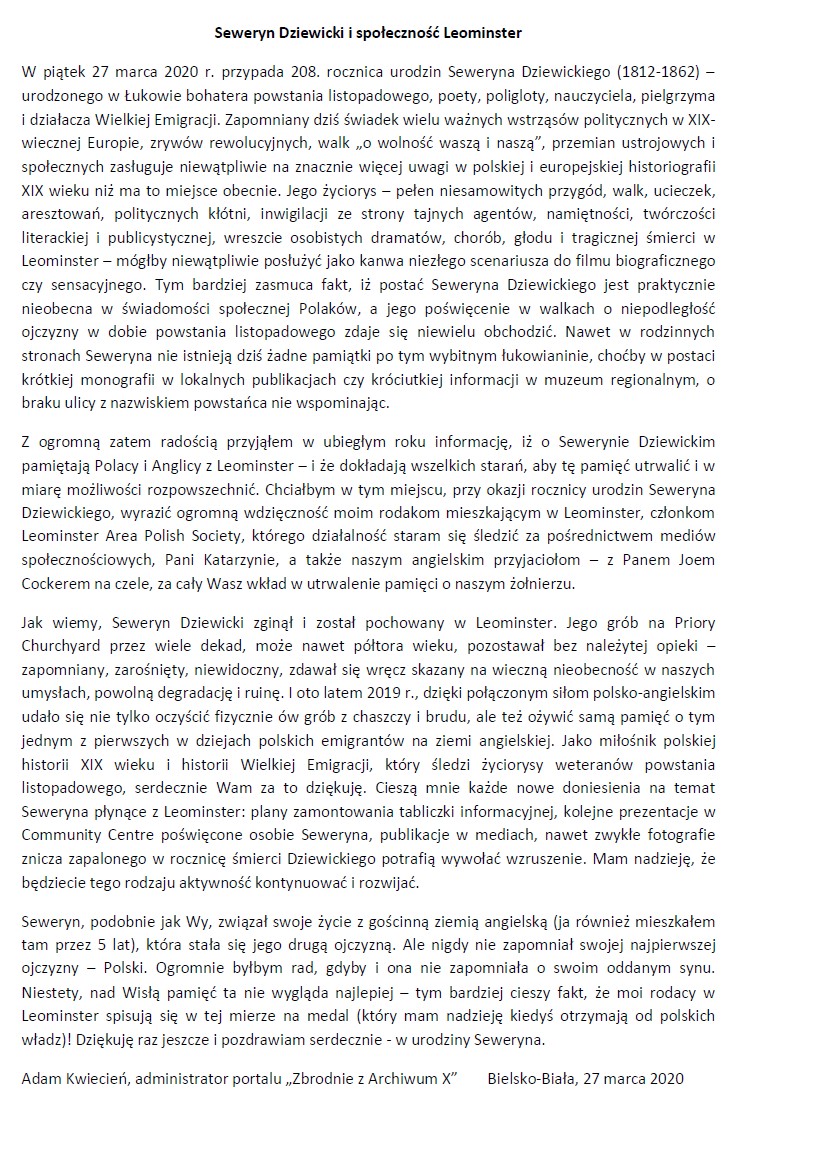 A Tribute
Everyone at Leominster Museum was very sad to hear of the death of Arthur Davis on Christmas Day 2019, at the age of 93, after a short illness. Arthur was a true son of Leominster, born a few yards from the Museum in School Lane. He was an active and supportive friend of the Museum, a talented printer, artist, graphic designer, and Scout leader. He was a walking encyclopaedia of knowledge about the 20th century history of our town. One of our best Museum memories was of a day a while ago, when both Arthur and his old Grammar School friend Malcolm Noden came into the Museum at the same time. It was heart-warming to sit and listen to them both speaking with such fondness of their childhoods in the town.
Arthur was also immensely helpful sharing photos and family memories of his father and other members of the Davis family, when the Museum organised a First World War commemoration project in 2014, and was always happy to come to Museum events. Last summer, the Museum arranged for him to visit Leominster Primary School, where he fascinated a large number of the younger children with stories of the town in days gone by.
There are few people (of any age!) who have the energy, zest for life, and curiosity that Arthur did. His passing leaves a huge empty space in the town, and we shall all miss him very much indeed. Our thoughts and prayers are with his family.
Deborah Jarman - Voluntary Education and Outreach Officer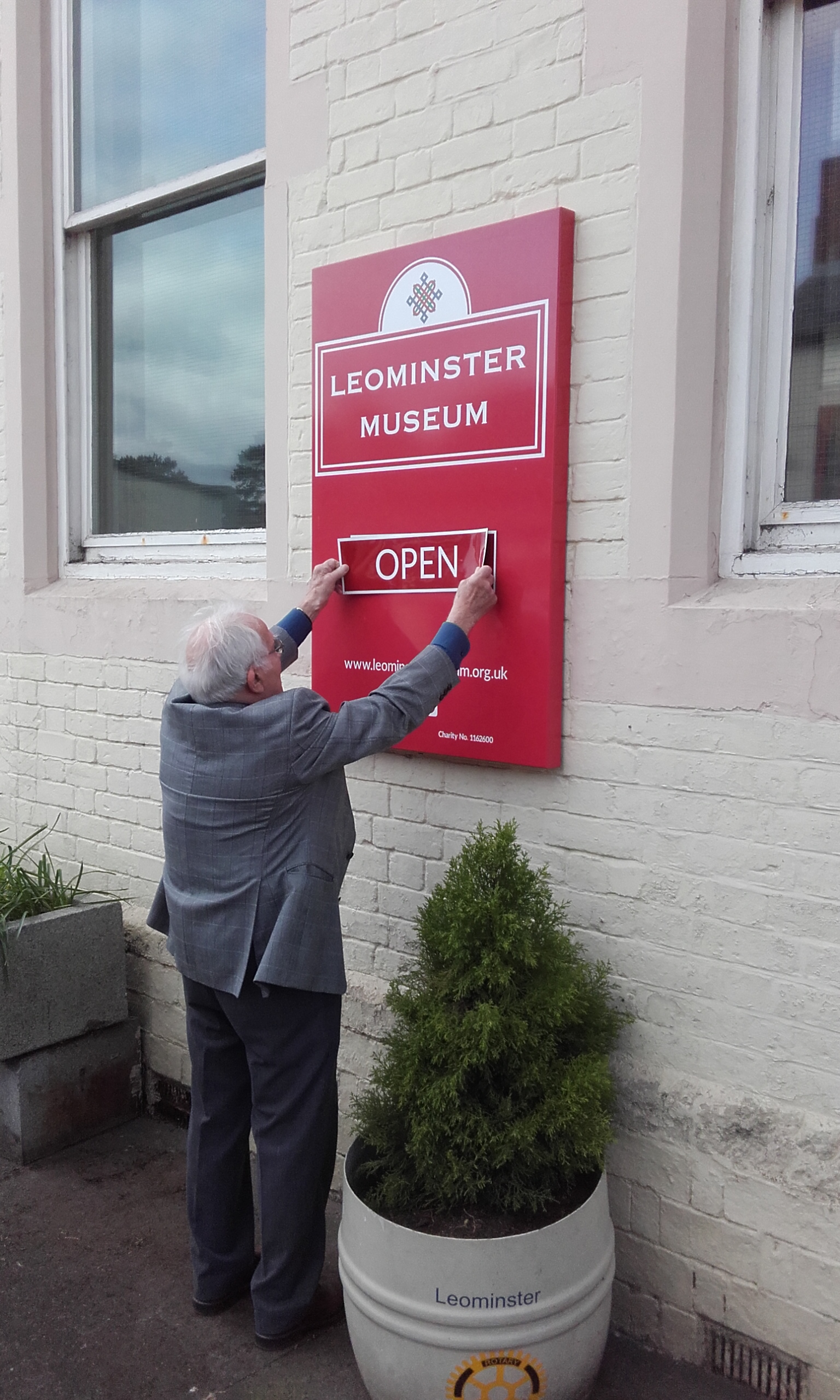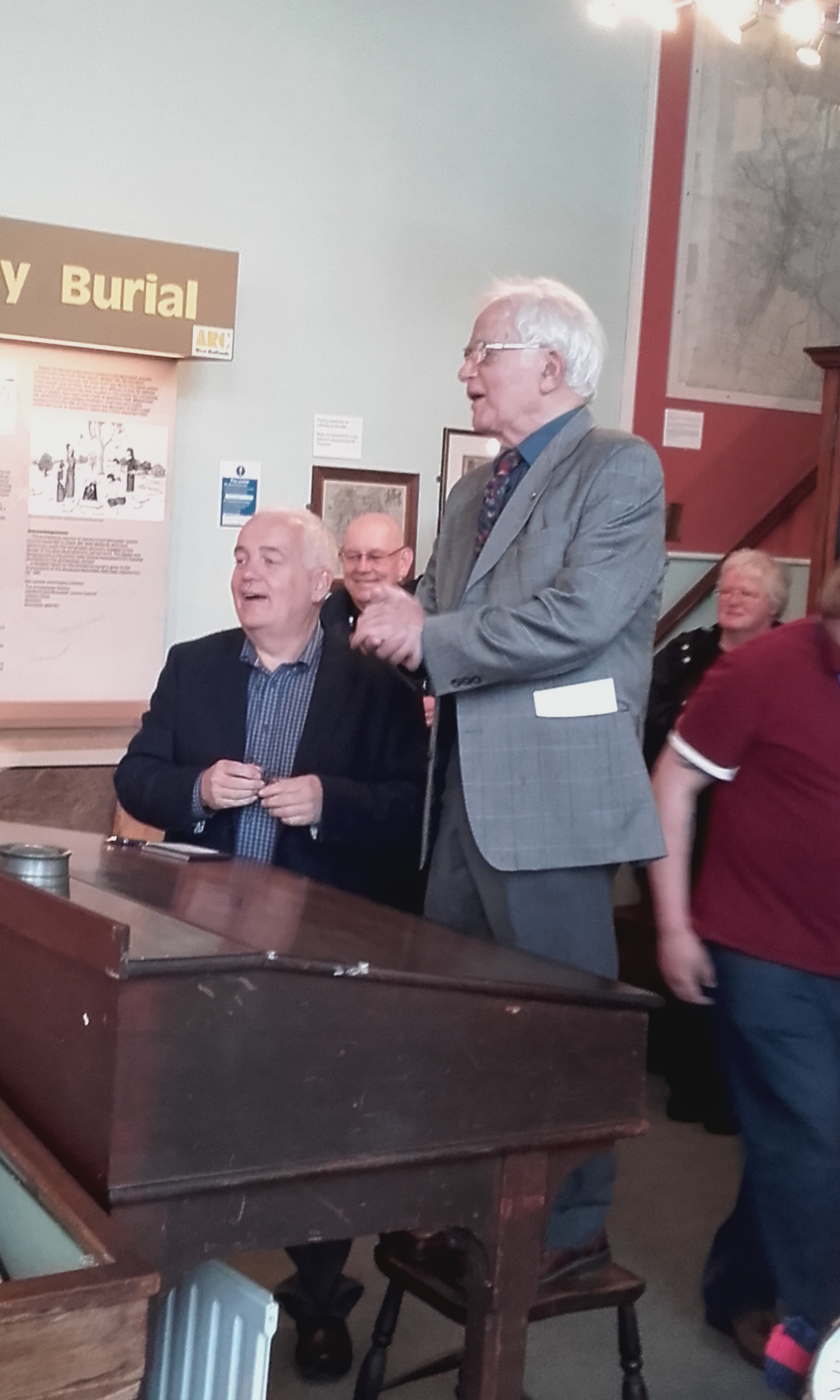 Arthur at the Opening of the 2017 season at the Museum
And the Brownies came Too!
On the 9th of October, a group of girls from the 2nd Leominster Brownie Pack came to visit the Museum as part of the work they were doing for their Local History Badge. It was great to see them all, and help them find out about their home town! Come to see us again soon!
An Exciting Visit!
On the 3rd of April, the Museum welcomed Hank & Deborah Norberg, from California, who visited the Museum. Mrs Norberg is a descendant of the Devall family, who ran a hat making business in Leominster for many years during the 19th and early 20th century. When Mr and Mrs Norberg were planning their visit to England, they decided to explore Leominster and contacted Dennis Downey of Walkherefordshire, asking him to organise a guided walk around town for them.
He gladly agreed to do this, and in the course of planning the walk, discovered hat there are more than memories of the Devalls left in the town. In Leominster Town Council's collection of historic regalia are several hats, which are no longer worn, but probably used to belong to the macebearers. One of them still has a Devall label in side it. the couple visited the Council offices, and Mrs Norberg was very pleased to see one of the original hats that her family made!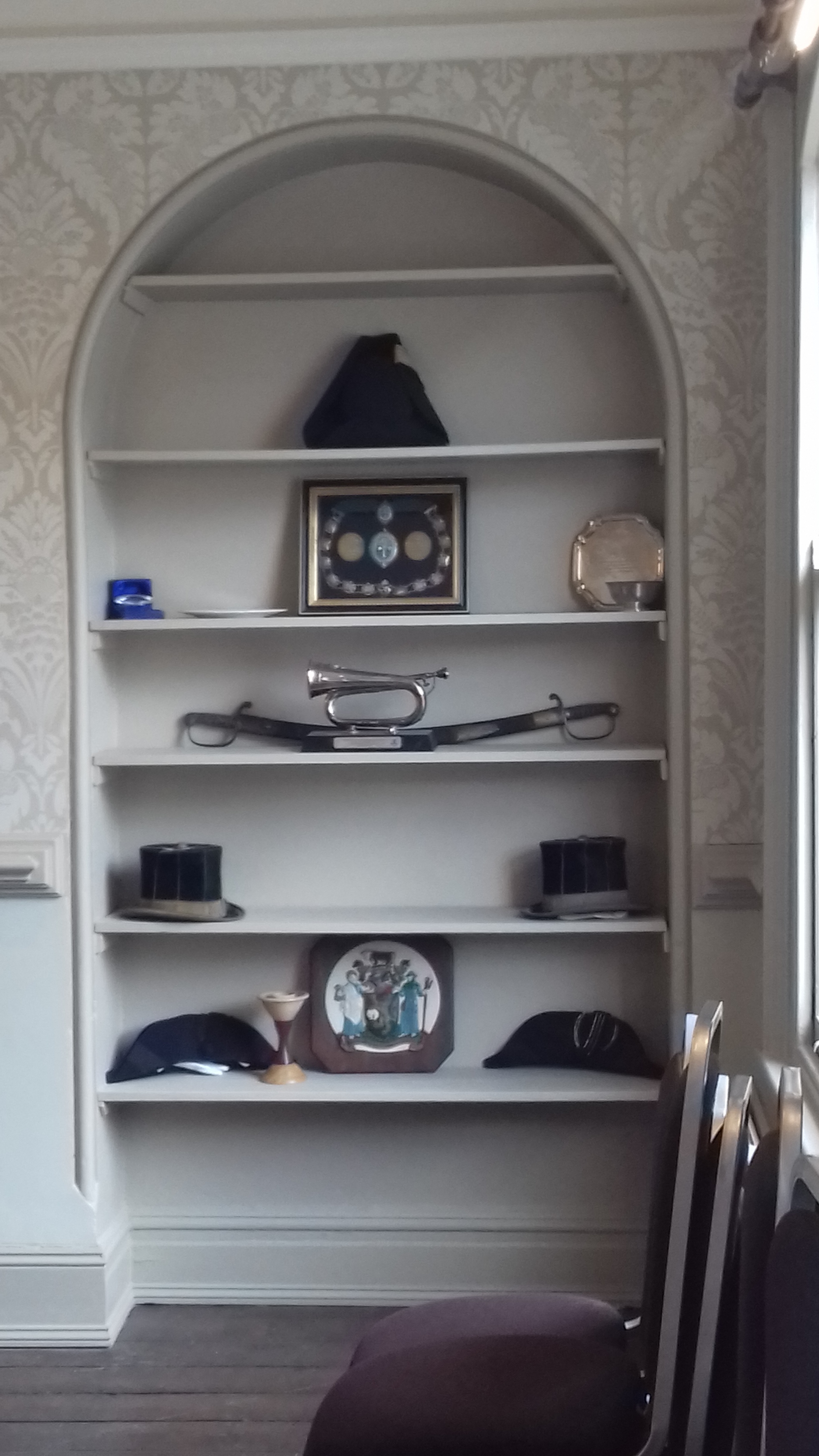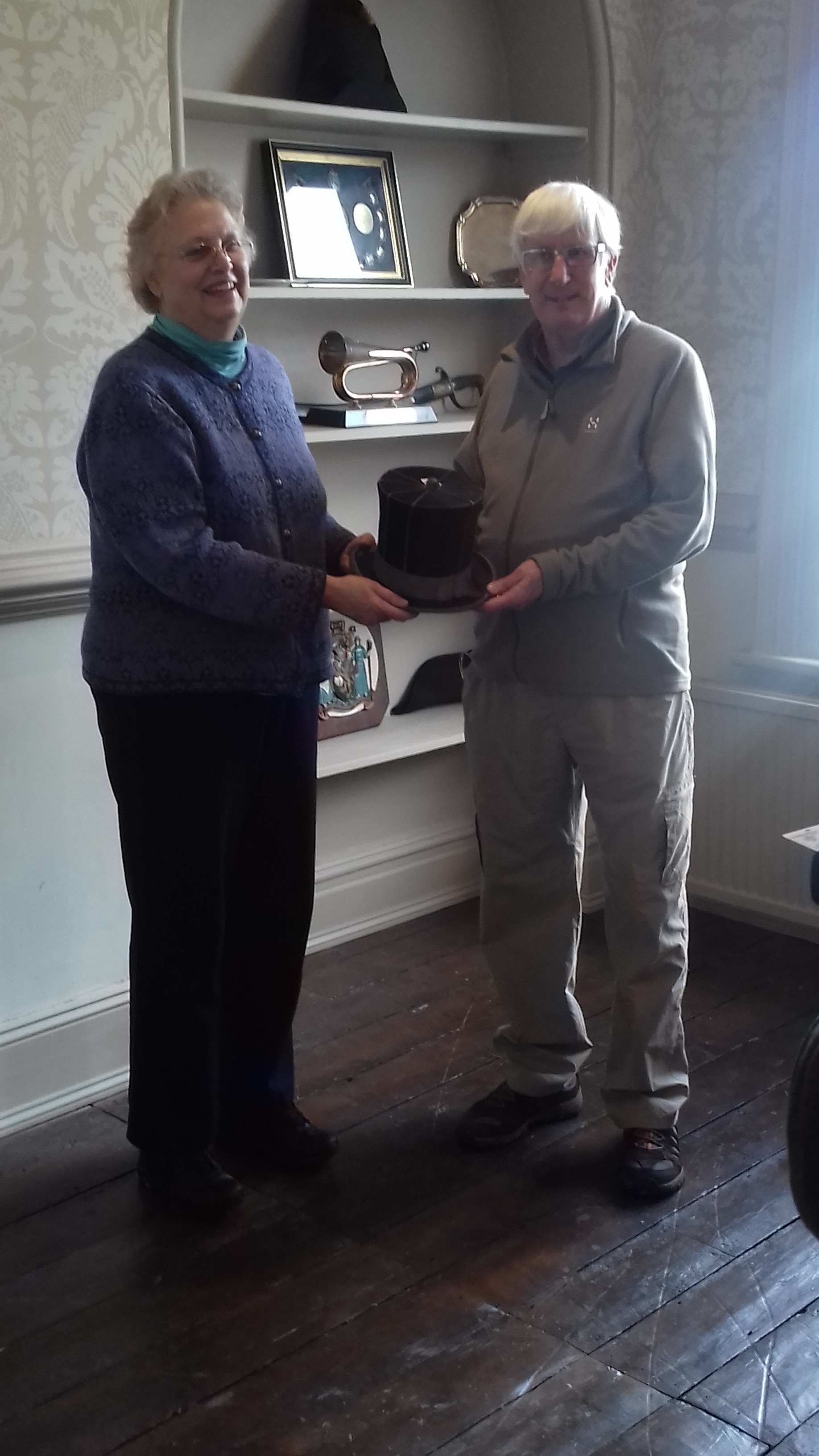 After seeing the hat at the Council offices, they then visited the Museum. The first things they saw there were a collection of six miniature hats made by the Devall family. They were almost certainly made as samples for a travelling salesman to show to potential purchasers in order to demonstrate the quality of the hats on offer. There was also a hat brush with the Devall name on it, used to keep the outside of the formal hats looking their best.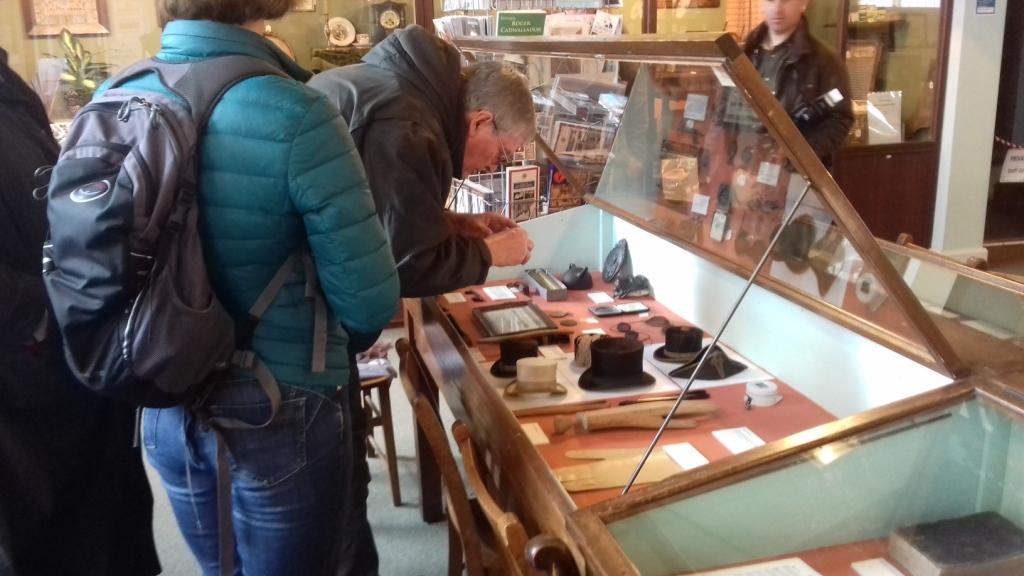 Mrs Norberg's family had found a Victorian advertisement for a mechnical butter churn, invented by another member of the Devall family. The advertisement contained an engraving of the churn, together with testimonials from a number of important local people including Sir John Arkwight, saying how efficient it was. They did not expect to see an identical churn to the one in their picture at the Museum, but were delighted to discover that we had one!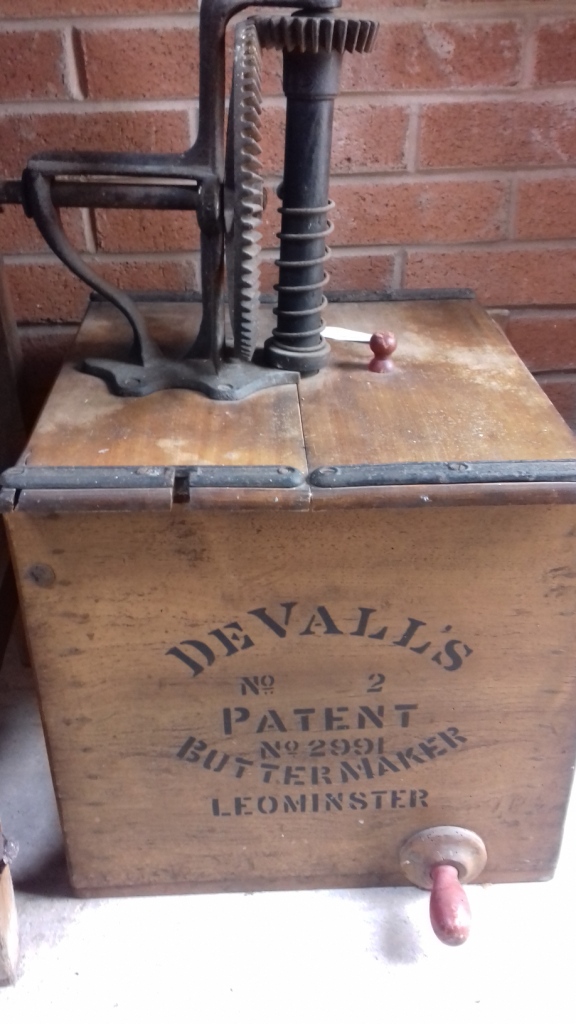 Finally, Barry Simmons, the Museum's main researcher, shared with them what he had learnt about the Devall family by looking at Census returns and other online documents.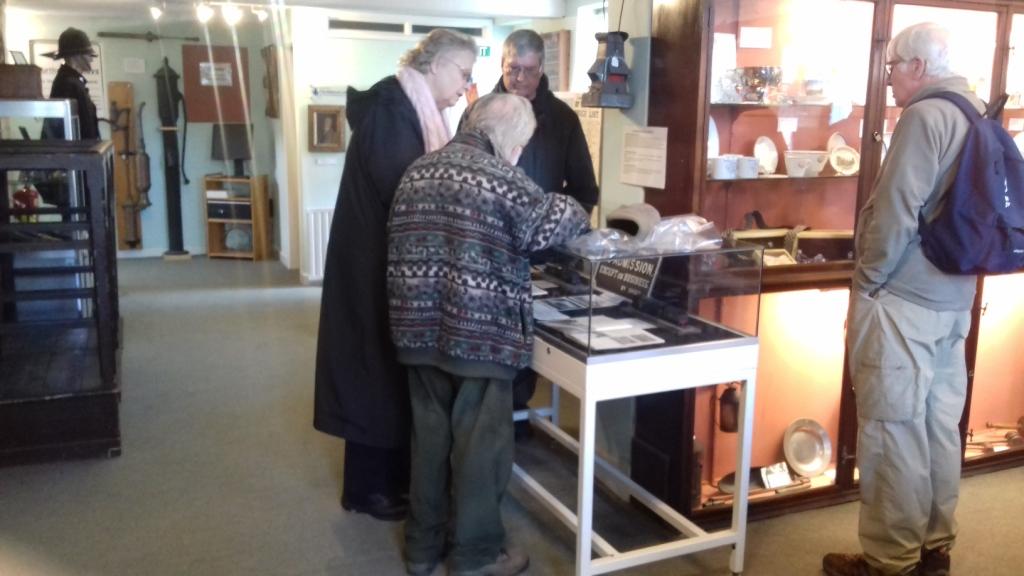 It was a delight to meet Mr and Mrs Norberg, and learn some of the stories behind objects in our collection. We have exchanged contact details and promised to keep each other updated on what else we can find out about an important Leominster family!
Beaver & Cub Scouts Drop By
We were delighted to welcome a group of Leominster's Beaver & Cub Scouts to the Museum on Thursday 6th July They helped us pilot the new activity back packs were are planning to launch for the school holidays.
Would your youth group like to come too? Contact us via the website!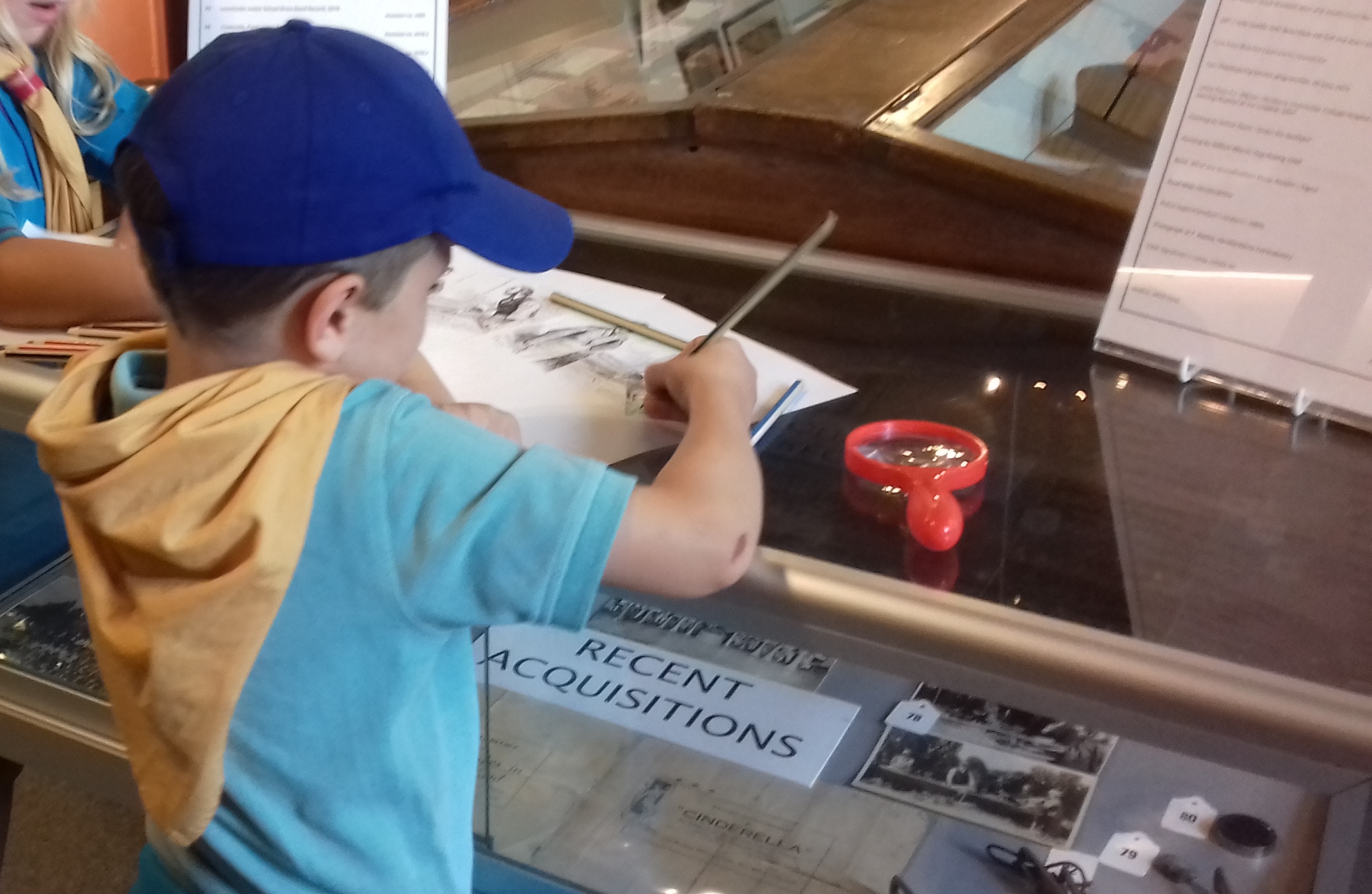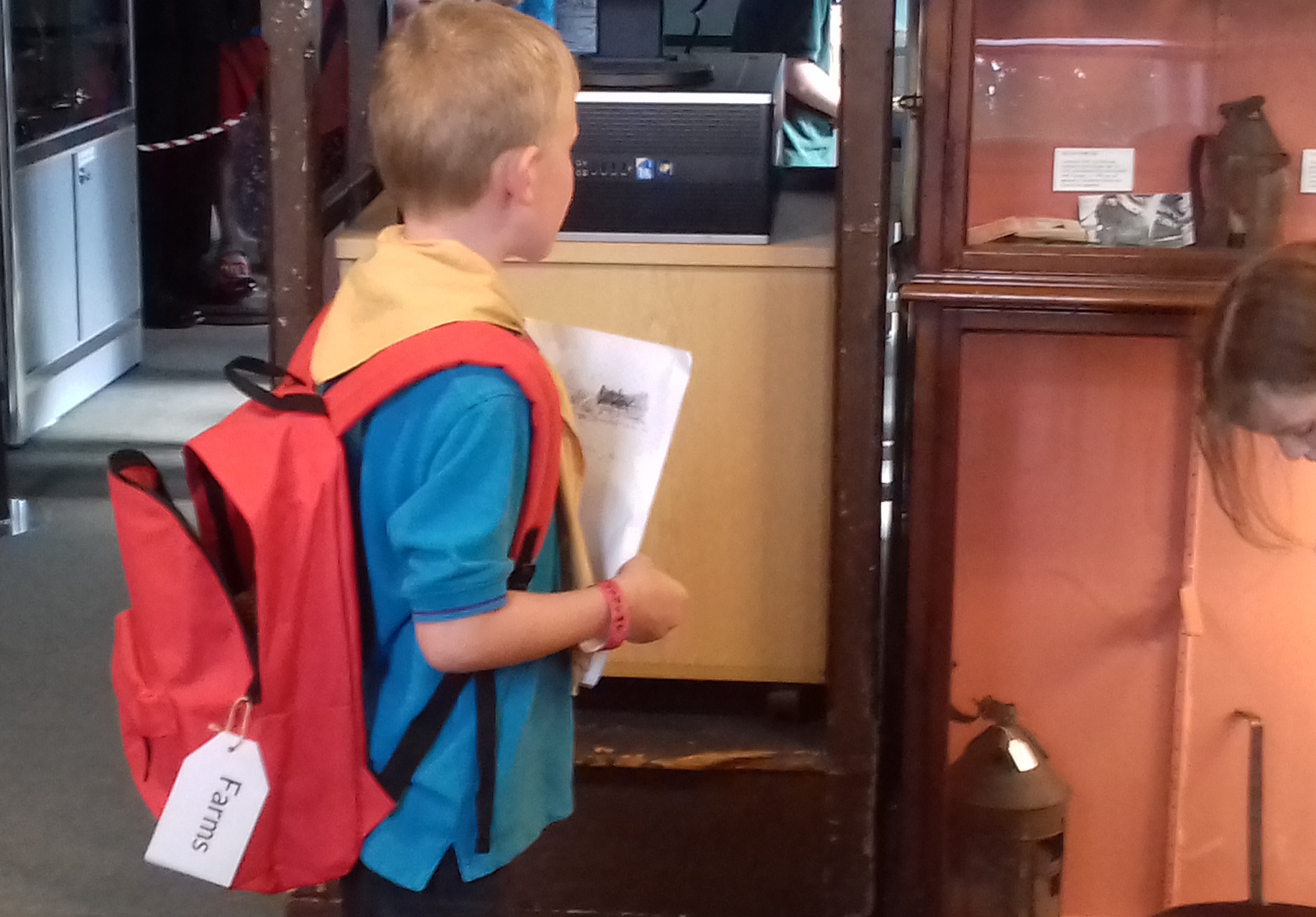 Thank you to Kayleigh
We'd just like to take this opportunity to say thank you to Kayleigh Taylor, from Weobley High School, who joined us for a week's work experience recently. She settled in brilliantly, got on well with our volunteers, and drafted some new quiz sheets for us. Good luck for the future, Kayleigh - and make sure you bring your family & friends back to the Museum to see us this summer!