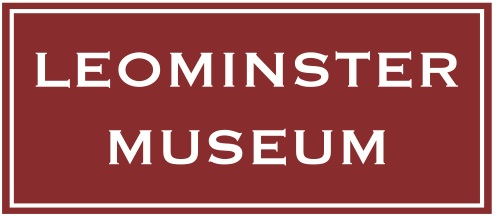 ---
Leominster Museum
2017 Opening Dates: Sat. April 15th to Sat. October 28th
Mon-Fri 10am - 4pm | Sat 10am - 1pm
ADMISSION FREE
Re-Accreditation
Hooray! Leominster Museum has achieved Reaccreditation! That means we meet the standards expected of a good museum in the way we run the Museum, care for our collection, and look after visitors.
Thank you Arts Council England for your kind words about our return: ".....the panel noted the high quality of your policies and planning which are very efficient and professionally written." and "....that amongst my cases for assessment, your information return stands out as a most efficient submission and your working documents are exemplary."
That makes all the hard work worthwhile!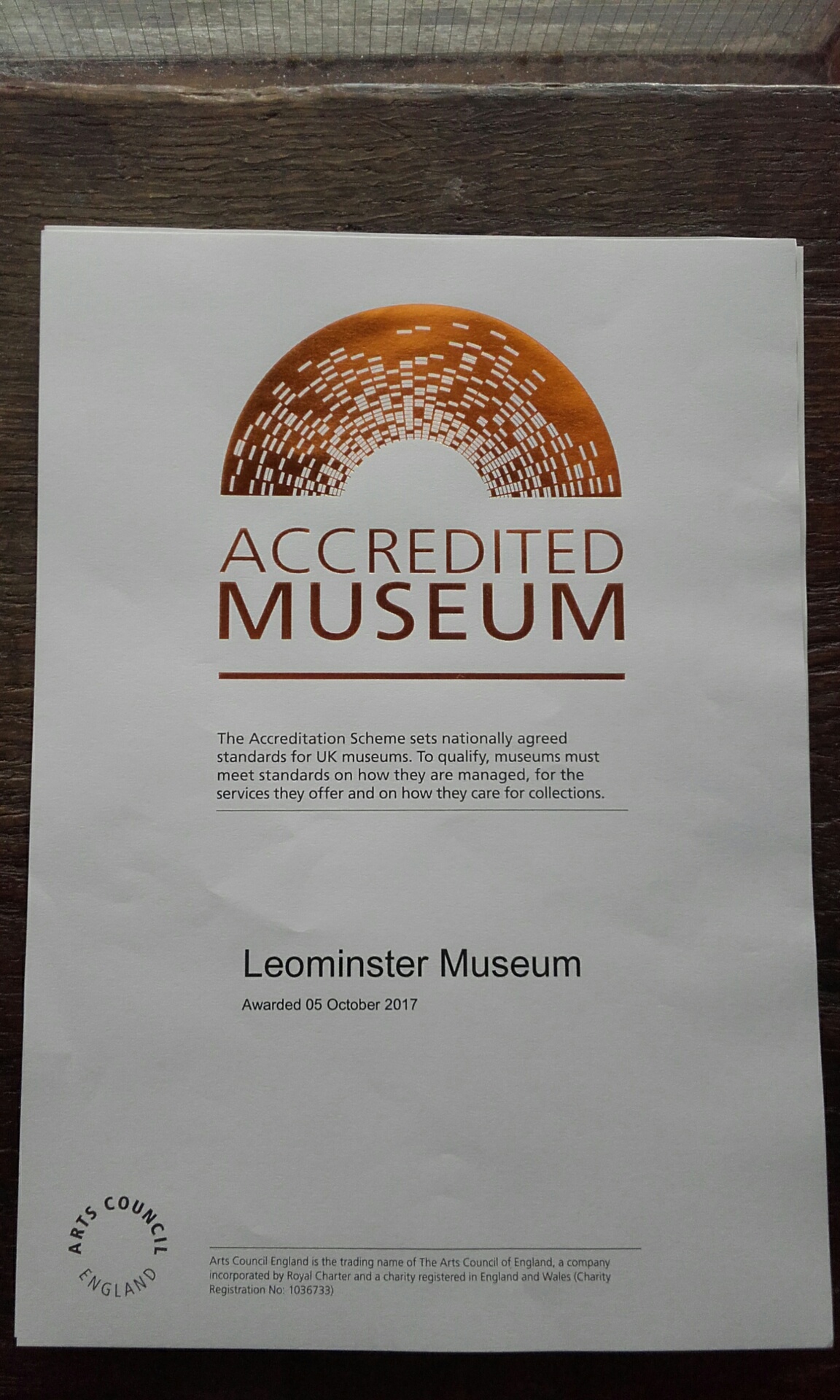 New Activity Packs
Just in time for the school holidays! We're launching three themed activity back packs for children at the Museum - one on Shops, one on Farms and one on Homes. They're designed to add fun to our young visitor's visits, and are full of all sorts of things to do & to look at. Borrow one from the reception desk for free, carry it round, and enjoy the contents. Return it as you leave for the next person. Simple as that. Come & try one out & let us know what you think! Available from the 20th of July.
Can You Help Us?
This year, the trustees of the Museum are thinking very hard about its future. We are discussing how the Museum can best reflect the needs of the town, what our mission should be, and how we can improve our building, and the experience we give to our visitors. Before we go much further, we really need to consult with local people, and find out exactly what they think. We'd like to hear the opinions of as many people as possible – not just the ones who are already regular visitors or volunteers. Young, old, male, female, incomers, or people who have lived in Leominster all their lives; museum lovers or museum haters - everyone's view is important!
The quickest and easiest way for everyone to respond to the questionnaire is to click on the link here, complete the form electronically and return to us at survey@leominstermuseum.org.uk. Receiving it in this form will help us to analyse the information contained in your replies. However, if you'd prefer to print the questionnaire onto paper, and write your answers by hand, that would be fine, too. When you've finished, either scan the page & email it to us at the same address, post it, or drop it into the Museum.
We would be very grateful if you could send your responses back to us by Friday 18th of August.
Thank you so much for your help! We look forward to hearing your views.
Beaver & Cub Scouts Drop By
We were delighted to welcome a group of Leominster's Beaver & Cub Scouts to the Museum on Thursday 6th July They helped us pilot the new activity back packs were are planning to launch for the school holidays.
Would your youth group like to come too? Contact us via the website!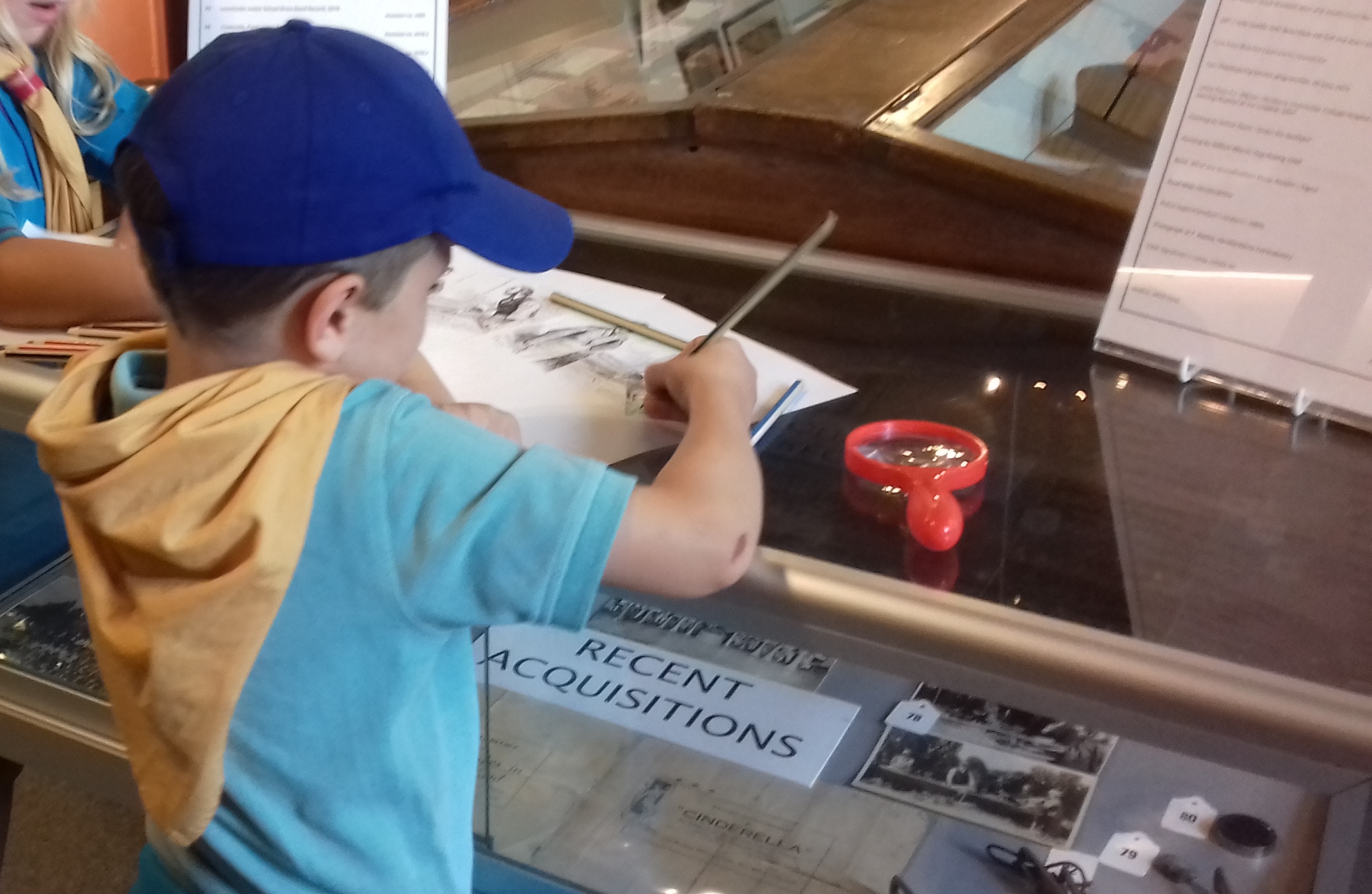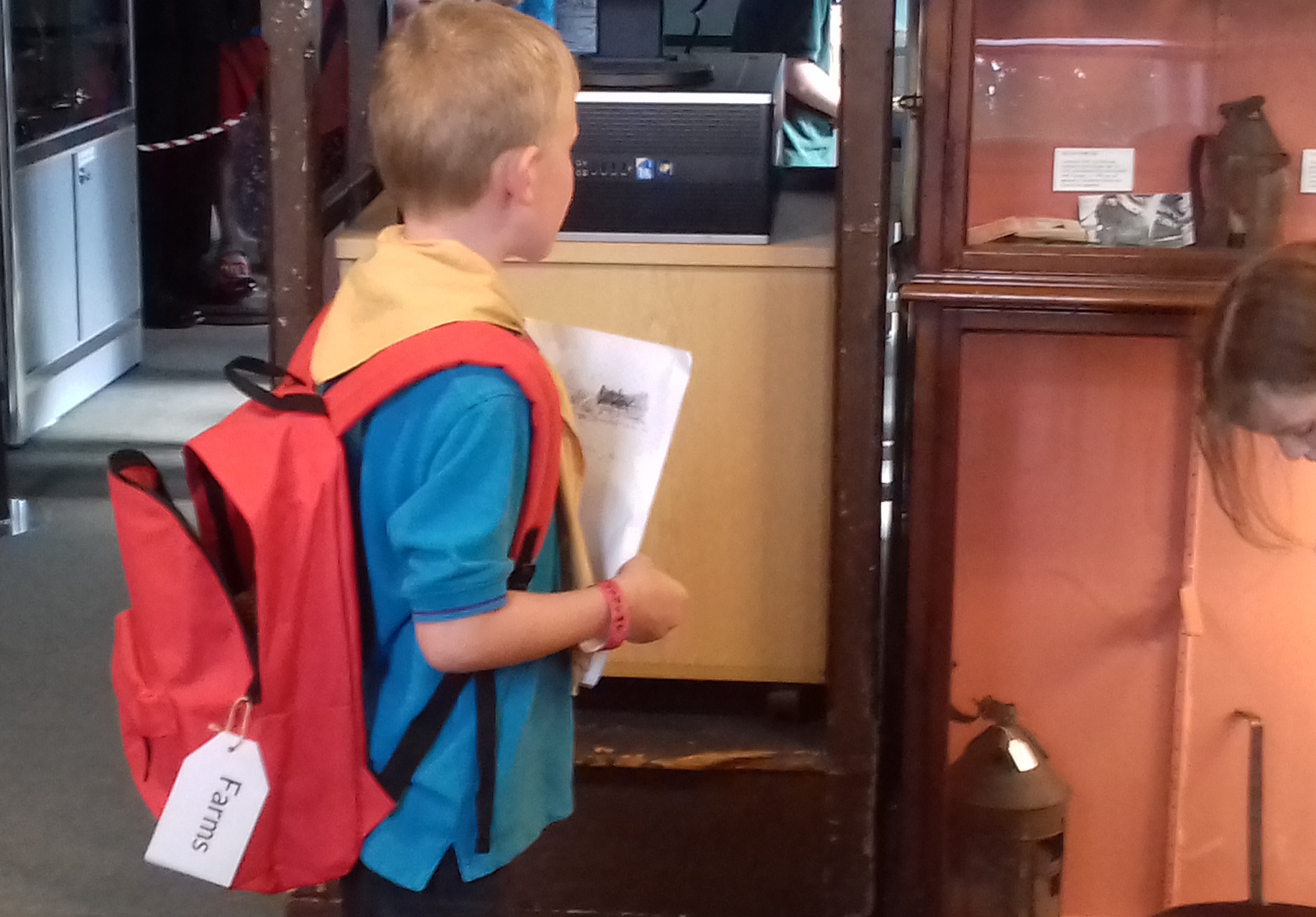 Thank you to Kayleigh
We'd just like to take this opportunity to say thank you to Kayleigh Taylor, from Weobley High School, who joined us for a week's work experience recently. She settled in brilliantly, got on well with our volunteers, and drafted some new quiz sheets for us. Good luck for the future, Kayleigh - and make sure you bring your family & friends back to the Museum to see us this summer!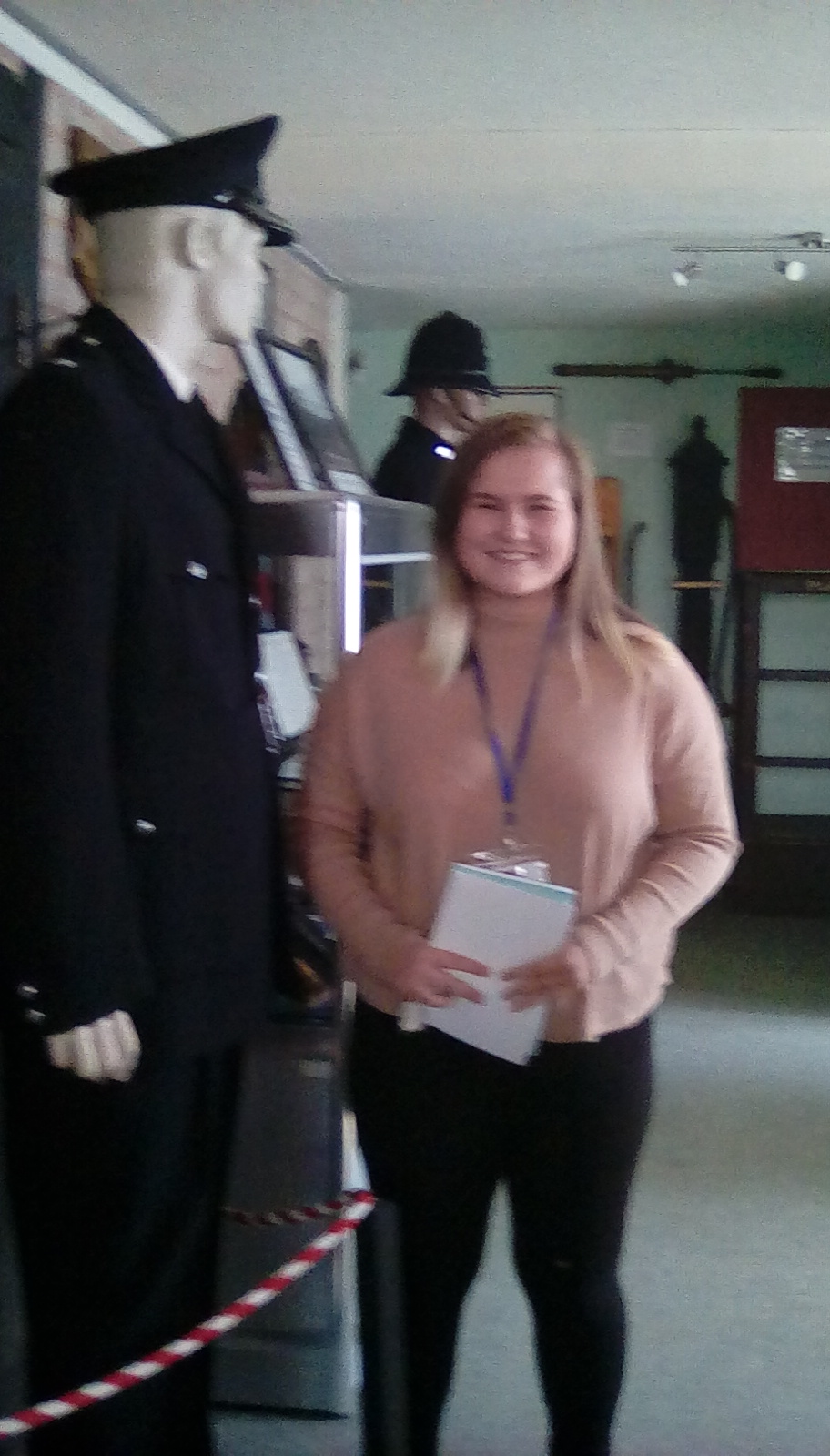 Launch of the 2017 Season at the Museum - Easter Saturday 15th April
The 2017 season got off to a flying start on the morning of Easter Saturday. Over sixty people came to the celebrations, and heard Arthur Davis launch the season with a heartfelt speech about the history of the town. Karl & Cathy Griffiths and six young people from the Leominster Town Cadets worked tirelessly to keep everyone supplied with tea, coffee & hot cross buns, and the Leominster ukelele band provided a fabulous musical background.
Thanks to everyone who came, and to all the Museum volunteers who have worked so hard over the winter on the redisplay. It's going to be an exciting year!