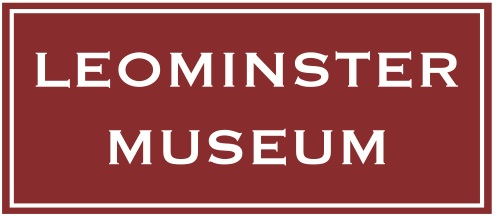 ---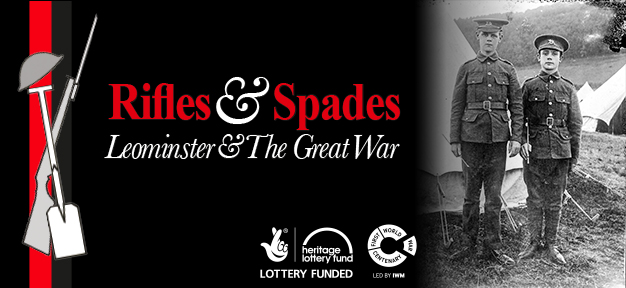 'OUR STORY' EXHIBITION: FROM LEOMINSTER TO THE WORLD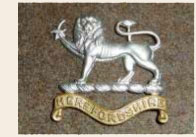 Badge of the Herefordshire Regiment
(Courtesy of Arthur Davis)
Although travel became easier during Victorian times, it is likely that most of the young men who left Leominster to fight in the Great War had not travelled out of the county before, let alone abroad. The War gave them a first and, in some cases, last chance to see the world.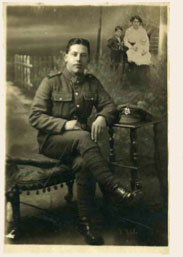 Private George Davis of the
Herefordshire Regiment, with his wife
and two children in the background
(Courtesy of Arthur Davis)
Where they went depended on which service and which regiment they joined. Many Leominster soldiers were either in the Herefordshire Regiment or the King's Shropshire Light Infantry (KSLI). The Herefordshire Regiment fought at Gallipoli in Turkey in 1915, and then travelled via Italy to France and Flanders, where they stayed until the end of the War. Eight of the twelve Battalions of the KSLI served abroad, in France, Flanders, Salonika, Hong Kong, Singapore, and Macedonia.
Soldiers recorded their news and impressions in diaries and letters home. Others wrote to Mr Drennan, head of Leominster Grammar School, to record their experiences for the 1919 School Magazine. Here are some examples:

This Photo is from the album of Private Davis,
who fought in Egypt
(Courtesy of Arthur Davis)

This part of Palestine is devoid of both animal and vegetable life and is indescribably desolate.
The strong South wind blows for days and one's body and possessions are rarely free from clinging, cocoa-coloured dust. (P. Bach)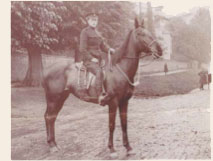 Philip Bach (Shrophire Yeomany),
Photographed in Green Lane, Leominster
(Courtesy of Mrs Con

The village of Kharga, (Libya) in the centre of the oasis, is surely one of the strangest places in the world.Only rarely are any of its ….inhabitants seen above ground, for they live in tunnels below the surface of the soil, where they get protection from the heat and from the flies, and where they stand a sporting chance in any struggle with their ancient enemy, the Senussi.(P. Bach)


Kharga in 1911

Christmas Day, 1915, was spent very quietly.... although I thought of home and, all whom I knew at Leominster and wondered how they were faring whilst we were making a meal of bully stew, and a gift of 4ozs. of plum pudding sent out to us.
I shall never forget our landing in France: the French people surrounded us and asked, if we were men or women, for they had heard of us only as the Middlesex, but we soon satisfied their curiosity by explaining in broken French that we were real men, who hailed frae the Hielans where the heather grows, and then…..we entrained for the Front. (Charles Cratchley)


I had not gone ten yards before I was knee deep in mud and water and to make things worse a Whiz-bang blew the trench in and I had to dig a passage large enough to enable us to carry on…..Water is one of life's necessities,….but I do not believe in wading thigh deep in it, especially with a kilt on. So off comes the tartan of which we were so proud and we buckle it round our necks, cape fashion, and away we go, and after more dodging, we reach the front line trench, which was….more like a roadside ditch. (Charles Cratchley)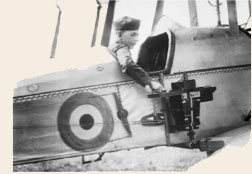 An observer of the Royal Flying Corps in a
reconnaissance aircraft demonstrates an aerial
camera in 1916

At the school of Photography…I was put through a "course"….The work of a photographic section on active service is extremely interesting….The aerial camera might almost be called a "machine."….it is heavy…and bulky. In many types the plate is changed and the shutter set by means of a propeller, which is driven by the 'plane's rush through the air.
While there is work the photographers "carry on"…...During a fine spell of weather the life becomes very strenuous. Anything between twenty and seventy whole plate enlargements are made of every photograph; thus after a "good" day the night's output of photographs runs into many thousands. The work is carried out in a very systematic manner, certain men being detailed for the enlarging lanterns and others for developing, washing, printing, etc. To accelerate matters the prints are dried by soaking in methylated spirit and laying on racks under which flames are constantly kept burning. (H.A. Robinson)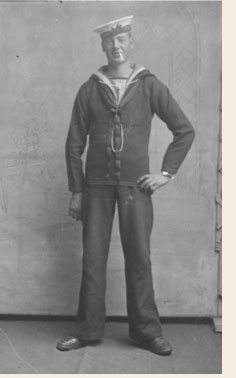 Photo of a sailor taken at te Winterbourn
studio, Leominster
(Courtesy of Hereford Museum Services)

Early in 1917 I was drafted to the Grand Fleet after twelve months in the training establishment. The first glimpse I had of them was at Scapa Flow… It was raining and snowing in turns, and I can assure you when I stepped on board H.M.S. Revenge I was very pleased….. My first day on board I shall never forget. Everything strange, strange faces, and strange questions too numerous to count I had to answer. But I had made up my mind not to be afraid of anyone so I settled down to exploring this different mess decks, spaces, workshops and gun batteries. Then I had to settle down as a first class boy, one of the crew of one of the most powerful super-Dreadnoughts afloat. (Harold Morris)

For those who were lucky enough to return from the War, it is certain that life could never be the same again.
John Thomas Wall, from the village of Bockleton, joined the Worcestershire Regiment at the age of sixteen, before the War began, in 1912. From the start of the War, he served with the Regiment on the Western Front in an exemplary fashion, and rose to the rank of Sergeant. In August 1917 he went missing during an attack on the Bellwarde Ridge, probably suffering from what we would now call post-traumatic stress. When found he was tried for desertion and shot at dawn on 6th September. He is buried at Poperinghe. In the words of one of his surviving relatives "he was one of the millions of victims of the war". To find out more about him go to: