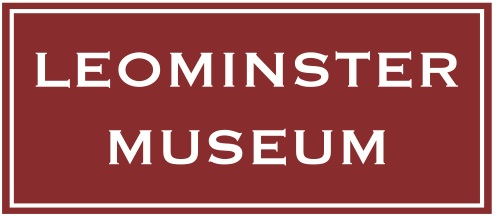 ---
Leominster Museum
AT LAST!
Re-opening for 2021 on Thursday 1st July.
How you can Support the Museum
There are many different ways in which you can support the Museum. If you have some object or archive material that you think would be of interest to the Museum, please look at our separate Donating Objects page.
Volunteering
Becoming a volunteer is one of them; there are all sorts of ways in which you can help - go to our separate Volunteering page.
Becoming a Friend, or an Ordinary Voting Member

Membership of the Museum charity carries the right to vote at all General Meetings of the charity (irrespective of the member's place of residence) - electing charity trustees, considering the annual accounts and so on. There are two categories of member:
Friends (Personal or Business), and
Ordinary Voting Members (Individual or Corporate).
Becoming a Friend will mean that (in addition to voting at General Meetings) you receive regular newsletters, and invitations to a variety of special events at the Museum. It will also give you the satisfaction of knowing that you are helping to care for Leominster's long heritage in a very practical way. For fuller details please see the Museum Charity page.
Forms to apply for membership in either category are available on our Downloads page, or they are available at the Museum reception desk. Either leave the completed form(s) at the Museum or post them to us, marked in either case for the Treasurer. Alternatively the Contact page includes a facility to attach completed forms and return them to us this way, but please bear in mind that with the bank standing order form we do need the original signed hard copy, please.
Making a Donation
One-off financial donations to the Museum can be made in several ways:
in cash at the Museum,
by cheque
by direct bank transfer
via the Charities Aid Foundation - you can use a CAF Account or pay by card, or
using the PayPal "Donate" button visible at the left side of every page of this website (scroll up if you can't see it) - you can use a PayPal account or pay by card.
Whichever method you choose, do please Gift Aid your donation if you pay UK income tax or capital gains tax (or have tax deducted from earnings or a pension): this enables us to claim from the government an extra 25p on every £1 of your donation. For cash gifts please, where possible, use one of the special Gift Aid envelopes from beside the donations box. A Gift Aid donation form to cover donations by the other methods can be downloaded from our Downloads page; the form gives the details you will need to set up a direct bank transfer.
Yes - at no cost to you or the Museum, you can get retailers to make donations to the Museum simply by going to your chosen shopping site via our EasyFundraising page (you will need to register with the site specifying that you want to support Leominster Museum). Over 2,700 retailers - all the big names and many smaller ones - have signed up to the scheme, and they pay a small percentage of any order placed when their site is accessed via EasyFundraising. See how it works. You can even download a mobile app, or a Donation Reminder, to make sure you get a donation for the Museum even if you forget to go to the EasyFundraising page on the way to the retailer's site!
Searching for information on the web can also generate funds for the Museum if you use EasySearch instead of Google. EasySearch gets its results using Yahoo, Bing and Ask.com in combination, and every single search (when one of the results is followed through) contributes to building up a donation for the Museum!