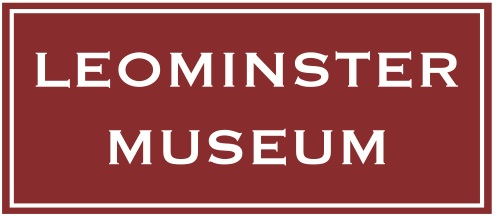 ---
Leominster Museum
IMPORTANT – CORONAVIRUS CLOSURE
It is not yet clear how soon we will be in a position to open in 2021, but we are working towards doing so as soon as practical once this is permitted.
Leominster Museum Appears on BBC's 'Bargain Hunt'
Are you a fan of BBC's Bargain Hunt? Do you live in Leominster, and love Leominster Museum? Then make sure you don't miss the Bargain Hunt programme on the 25th September 2020 at 1215, where you can hear the wonderful story of the 100 year old bun in our collection! Filming was undertaken at the Museum in June, with full Covid precautions.
Leominster Museum and the Coronavirus Crisis
Having had to postpone the start of our 2020 season (originally envisaged for 4th April), the government-enforced closure of museums generally looks set to be lifted in July. However, we still have some work to do on the new temporary exhibition (see below), and we are still assessing how we can protect our visitors and our volunteers alike in the light of evolving government regulations and guidance. Please check this page, or our Facebook page, periodically for the latest situation. We still hope very much to see you later in the year.
Barefoot & Booties
Our new exhibition for 2020 (as and when we are able to open)
PLEASE NOTE: THIS EXHIBITION HAS NOW BEEN POSTPONED UNTIL 2021. PLEASE CHECK OUR WEBSITE FOR NEWS OF WHEN THE MUSEUM WILL OPEN!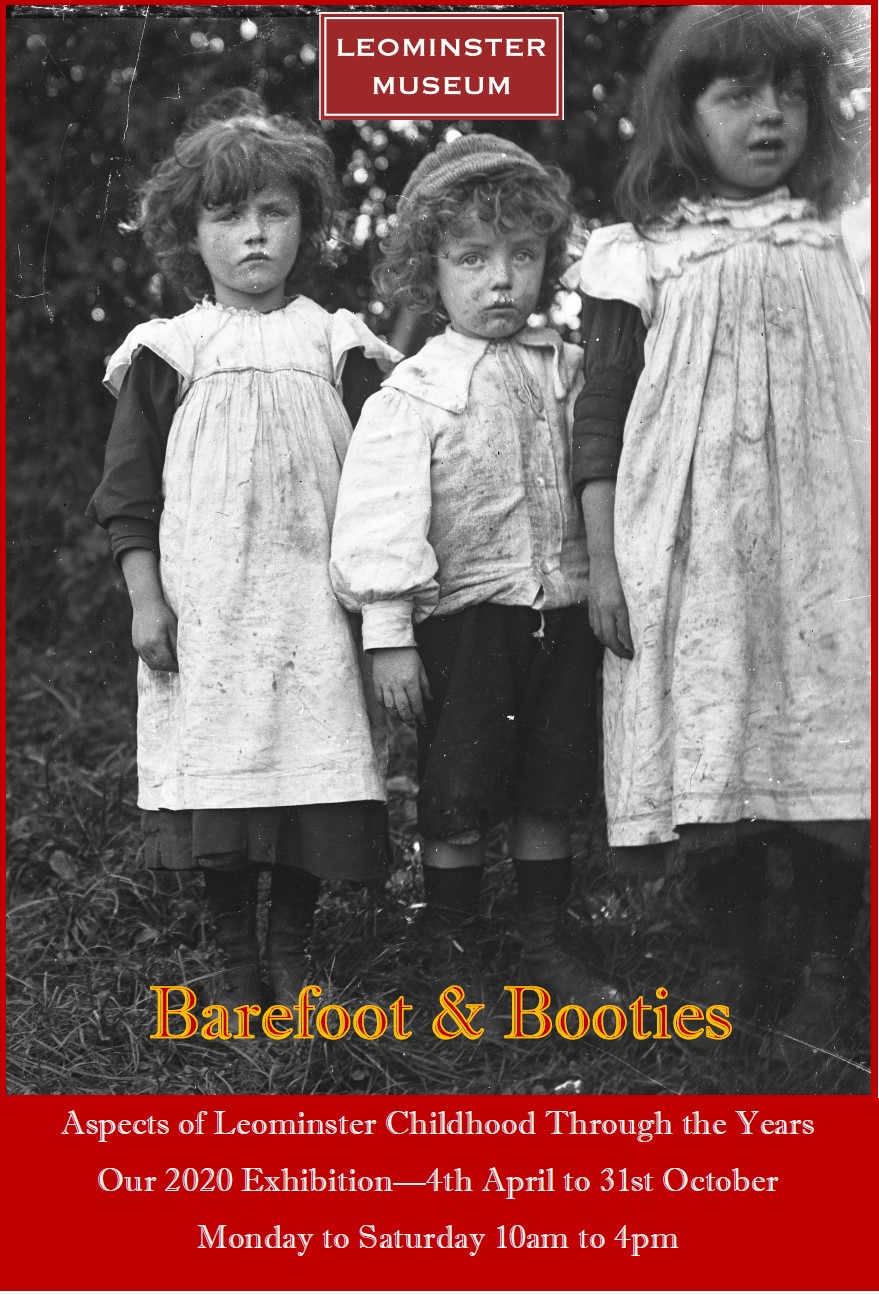 The temporary exhibition for 2020 is all about childhood in Leominster in the past. It examines the lives of both rich and poor children, looking at birth, death, school life, play and leisure time, and the transition into work. Come and see the objects in ouir collection, look at photos and listen to recordings which reveal how very different being a child was for our ancestors growing up in the town!